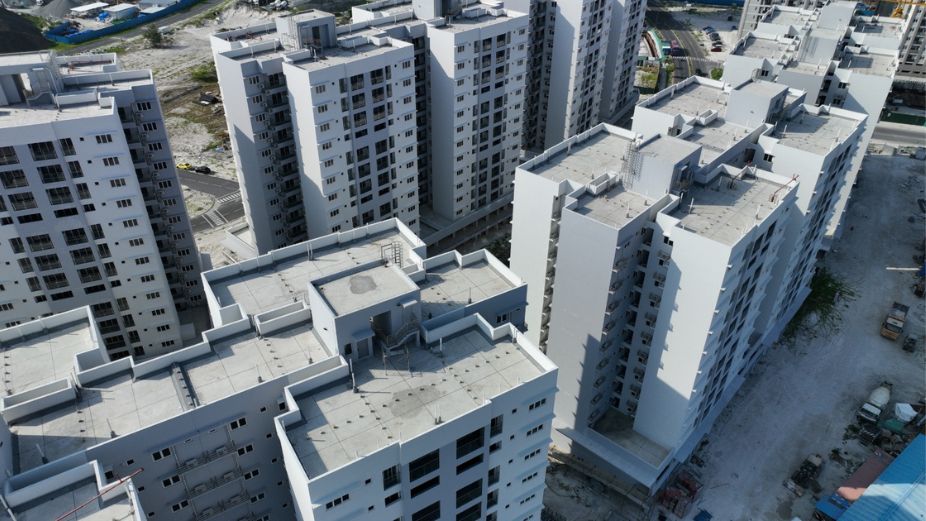 In a significant development aligned with the government's housing policy, an agreement has been signed for the allotment of flats in the Vinares Housing Project in Hulhumale'. The Vinares project, a key initiative aimed at addressing the housing needs of the public, will provide housing units to individuals who have vacated their current units in Gulhifal, Sealife, and Hiyaa flats, as well as to those selected from the general public.
The signing of agreements for housing units available to Gulhifalhu customers has commenced today, marking a crucial step forward in the implementation of the housing policy. A total of 100 beneficiaries will be granted housing units, with 25 agreements being signed each day. This process is scheduled to continue until Sunday, and the signing of agreements for Gulhifalhu customers' housing units will be carried out alongside other beneficiaries.
Furthermore, individuals who have made full payments for end-user and housing units will be granted the opportunity to select their desired units. To date, 128 units have already been allocated to these applicants who have fulfilled their payment obligations. The financial evaluation of individuals who have openly applied to the public and have chosen the long-term (end-user) model for the corporation is expected to commence soon. The evaluation process will ensure fair selection and recognition of deserving applicants, with completion expected by next week.
In a related development, the agreement for The Winner's Housing Units has already commenced, and these units will be handed over to the respective owners in July. The Vinares flat complex encompasses a total of 1,344 three-room apartments, spread across ten 13-storey towers.
The Vinares Housing Project represents a significant step towards addressing the housing challenges faced by the public in Hulhumale'. By providing modern and well-equipped apartments, the project aims to improve the quality of life for residents while contributing to the overall development of the region. With the signing of agreements and the upcoming handover of units, the government's commitment to fulfilling the housing needs of its citizens is becoming a tangible reality.