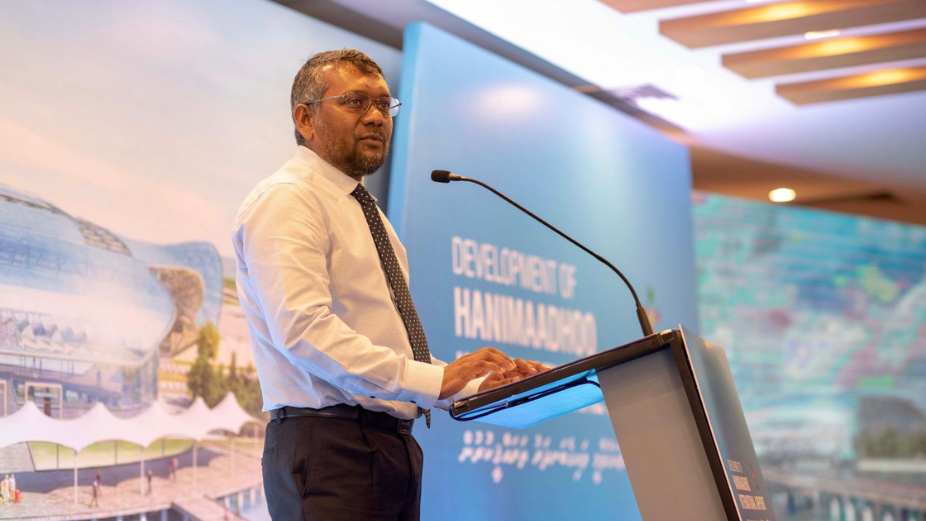 Ministry of Economic Development has held the signing ceremony of the agreement for the Hanimaadhoo International Airport development project. The agreement was signed on behalf of the Maldivian government by Regional Airports Company and JMC Projects India. The ceremony was graced by Minister of Economic Development Fayyaz Ismail.
The award price for the project is USD 136,625,386.44. This is the largest project undertaken by the government outside the Greater Male' Region in the history of the Maldives. Therefore, the project is a clear indication of the administration's commitment to decentralisation development and the expansion of regional economies in the atolls.
The project is to be carried out with loan funds from Exim Bank of India. Under the project, a new runway of 2,460 meters will be established in Hanimaadhoo, a state-of-the-art terminal and other airport facilities that will serve 1.3 million passengers annually. The project is scheduled to be completed within two years and international flights will be operational.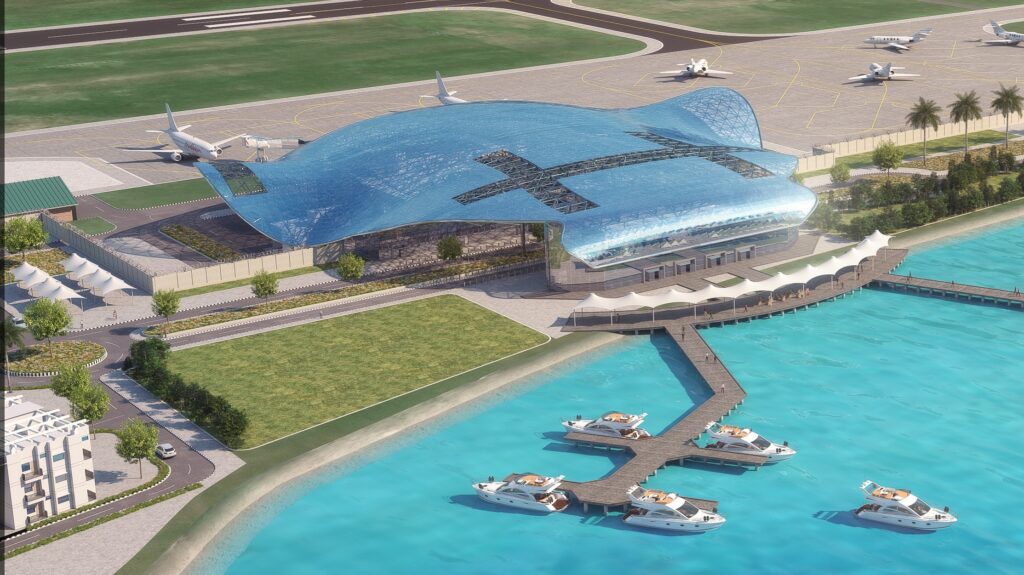 Upon completion of the project, Airbus A320 and Boeing 737 sizes will be serviced at Hanimaadhoo Airport. It will also be able to operate direct flights to Hanimaadhoo from the Middle East, South Asia, South East Asia and East Africa. The project to develop Hanimaadhoo International Airport is also an important project in carrying out the policy of establishing a modern maritime hub in Ihavandhippolhu.
The project to develop Gan International Airport in Addu City will also be carried out under the loan funds of Exim Bank of India. Under the project, the passenger terminal of the airport will be developed, with the addition of a new control tower, fire station and cargo facilities, as well as other facilities required for the airport.
Upon completion of both projects, Hanimaadhoo Airport and Gan Airport will be the main gateways to the north and south of the Maldives. This is in line with President Ibrahim Mohamed Solih's aim is to establish economic hubs in the north and south of the country.