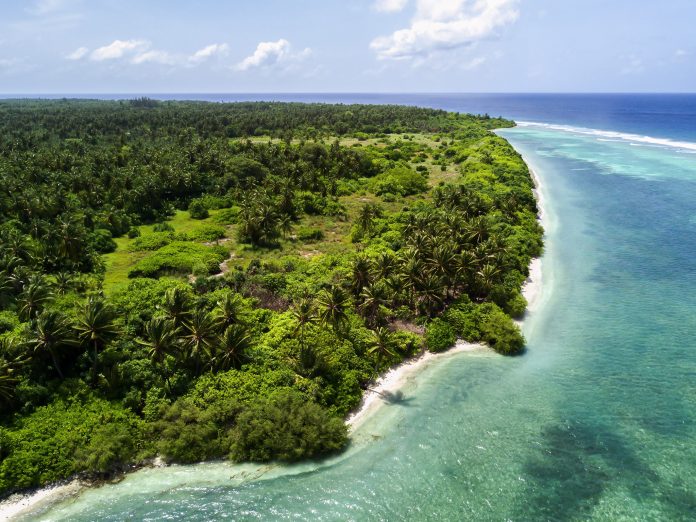 What is agritourism?
As a subset of two large sectors, agritourism allows for innovations within both agriculture and tourism sector by pooling resources and benefits to create profitable and diverse businesses. In many countries it exists as side enterprises within fully realized agribusinesses and tourism ventures. Agritourism has had a long history since the times when people have been migrating to cities. It has started out as refuge activities for urban populace for spending time in rural areas as a get-away from busy city life. Since 1800s established businesses have sprouted around the main defining activities that were carried out at farm lands such as horseback riding and hunting for leisure. Subsequently, agritourism activities were adopted later around 1960s as part of rural development programs targeting poverty alleviation, agricultural and tourism diversification. Agritourism is becoming an increasingly popular industry throughout the world. Popular destinations offer unique experiences ranging from picking your own fresh fruit at an orchard and trying your hand at feeding poultry to making your own dish at the farm. There are tons of unique activities waiting to be explored.
How is it relevant to Maldives?
In many ways the Maldives is ripe for agritourism investments. The already established, rich tourism industry with nearly 2 million visitors as tourists the number of potential customers with interest to receive agritourism related products and services must be significant. As an addition to the well-developed service industry, agritourism could provide a boost and a means to add value to food production and tourism sector. Apart from that, with the gradual improvement of national income and education standards, locals purchasing power on leisure and healthy lifestyle has increased as well. Additionally, agriculture sector is in need of diversified activities that offer employment for locals and in-turn help reduce the dependency for expatriate labour. Moreover, this could support the existing government initiative to move the agricultural sector towards climate-smart or agroecological direction. In promoting cleaner environments, natural heritage and local lifestyles, this endeavour would also aid in the broader, climate change adaptation stance taken up by the government. Especially, in residential islands, farming is already being carried out in close proximity to local guest houses, providing ideal condition for strengthening and creating win-win opportunities.
What are our options?
In its full extent, agritourism could provide existing producers an opportunity to generate additional income and an avenue for direct marketing to consumers. It can also enhance the local tourism industry by increasing the volume of visitors to an area and extend length of their stay. For island communities, it also provides with the potential to increase their local tax bases and new employment opportunities. Additionally, it provides educational opportunities to the public, helps to preserve agricultural lands, and allows islands to develop business enterprises. Specifically, activities can be targeted to connect with important public festivities such as Eid Holidays where visitors are bound to congregate to try local delicacies and experience local culture. In summary, the core of the agritourism activities involves attracting visitors for recreation, entertainment and/or education. In this respect, the following are the main activities that could be carried out at the three main settings in the Maldives.
Local agricultural lands or local tourism in inhabited islands: Harvest festivals, cooking and food tasting festivals, local delicacy preparation events, and scheduled fruit tree planting activities, hands-on toddy tapping.
Commercial agricultural islands: in-land fishery activities, poultry and livestock feeding events, overnight stays, educational activities, mazes from edible plants and shrubs, farm weddings, and contract-based farm stays.
Resort islands: Farm designs as murals, tour visits to off-site farmers' markets, non-profit agricultural tours, on farm harvesting and cooking, exhibits for local breeds of poultry and local plant varietal displays.
What are the challenges?
In order to open up agritourism activities, existing farmers and local community perception towards integrated, valued added, and service-oriented businesses must be enhanced. Currently, farmers and home-gardeners may lack the willingness to share resources, the ingenuity and appetite required for engaging tourists and visitors. While agritourism may create potential new revenue streams, it also presents potentially new legal avenues for farmers, landowners and tour operators. In order to achieve this, associating policy and regulations must be in place. This includes streamlined policies and regulations with regard to animal welfare, farm and property security, personal insurance for visitors and invitees on the property, etc. Apart from that, producers must be adept at marketing, product development, obtaining government support, education and training, and partnership and communication.
Where to begin?
Few agricultural islands such as Kaashidhoo and Thoddoo have already been merging their farm resources with local tourism activities. These islands are a great starting point as it can utilize the value of its rich farming heritage. However, individual farms and local guest house operators have limited resources; thus single entity-based start-ups can be difficult to promote. Research shows that enterprises that combine natural value of the location, feeling of peace, unique cultural experiences and events, eco-friendly products under a high service standard has a better success rate. Therefore, whole island level or atoll level initiations under a common theme or brand can have better chance of success. Most importantly, social and economic cohesion and collaborations at the local level are the key supporting factors necessary for success in agritourism development.
About the writer : Mr Gasith Mohamed has been involved in agriculture, forestry and horticulture related activities in the Maldives for the last 11 years. Gasith has received agriculture and related sectoral education from India, Australia and Sweden. Gasith is one of the prominent national experts in sustainable agriculture. He currently specializes in Agroecology and works as a consultant for Agriconsulting Maldives.