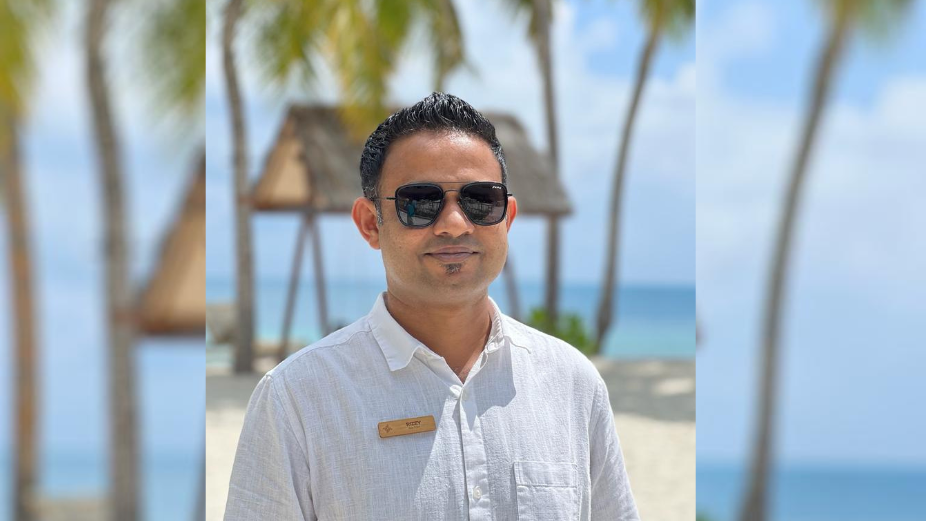 Fiyavalhu Resort Maldives has announced the promotion of Ahmed Rizleen (Rizey) as the Front Office Manager. In his new role effective 19th February 2023, he will be responsible for overseeing the resort's front office operations. Fiyavalhu Maldives focuses on the encouragement of local talent as part of its commitment to promoting and supporting the development of the Maldivian tourism industry.
With more than 12 years of experience in the hospitality industry, including positions at Sun Siyam Olhuveli, Sun Siyam Irufushi, aaaVeee Nature's Paradise, Hondaafushi Island Resort, and Sun Aqua Vilu Reef, Rizleen is well-equipped for his recent promotion to Front Office Manager at Fiyavalhu Resort Maldives. He has been serving as Assistant Front Office Manager at Fiyavalhu since February 2022, where his customer service skills have made him stand out among his peers. With honed leadership qualities from his years of experience in the industry, Rizleen will lead a team of employees to ensure that guests receive exceptional service.
Speaking about his appointment Rizleen said: "In order to achieve my goal, I have ensured that the people around me were able to achieve their goals as well. I have focused on challenging myself every day, to bring out the best version of myself along with my team (aaila) in this competitive market. Similarly, we all should focus on bringing the best version of ourselves."
Commenting on the appointment Dilan Bandara, the General Manager of Fiyavalhu Resort Maldives, said: "We are proud to see the dedication and commitment towards Fiyavalhu Resort Maldives, and we are sure that Rizleen will strive to much greater heights and achievements with his expertise."
The first-ever island-integrated concept-built resort located in the famous South Ari Atoll, Fiyavalhu Resort Maldives offers an island experience that encompasses comfortable living spaces in a natural and private alcove of Mandhoo. The resort has 44 villas of six different categories ranging from Garden Villas to Pool Villas.
For more information about Fiyavalhu Resort Maldives visit, https://fiyavalhumaldives.com/