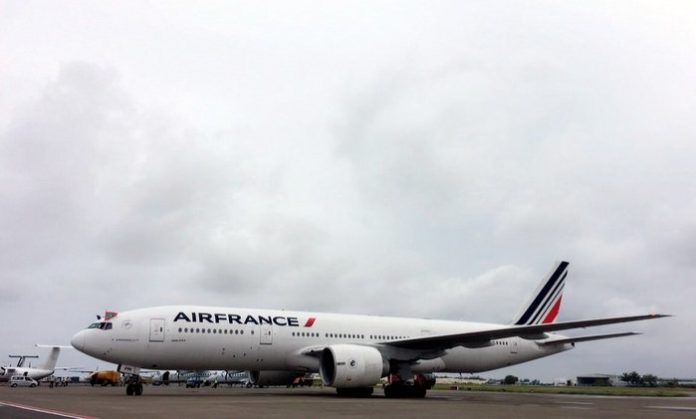 Air France has begun its direct flights to the Maldives on Thursday- 2nd of November 2017.
The maiden Air France flight AF 222 departed Paris Charles de Gaulle Airport on Wednesday, November 1st, 2017 at 8:52 PM and arrived at Male'- Velana International Airport at 10:48 am on the 2nd of November 2017 with a total flying time of 9 hours 56 minutes.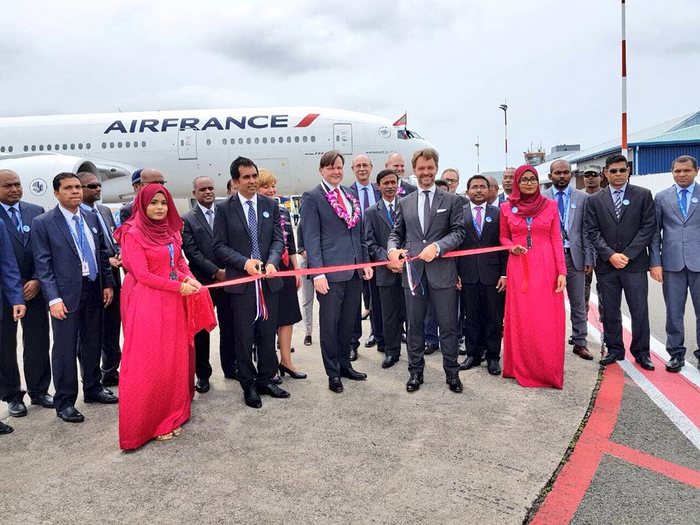 The flight will cover a distance of 5,140 miles in each direction. The flight was received at Velana International Airport with a water salute. Economic Minister Mohamed Saeed along with top government officials were on hand to greet the maiden flight.
Air France will fly over two weekly flights to the Maldives from Paris-Charles de Gaulle. Air France will use a Boeing 777-200 jet featuring business class, premium economy and economy class. Flights will operate on Wednesdays and Saturdays on departure from Paris and on Thursdays and Sundays on departure from Male'.
The direct flight from Air France is expected to bring a boost to tourist arrivals from France as well as other parts of Europe. Air France is the latest airline to begin direct flight operations to the Maldives.