Airbnb announces a more flexible payment policy called Pay Less Up Front. With the introduction of this new feature, guests have the option of first paying a deposit, generally 50 percent, and then pay the remainder closer to their check-in date.
To qualify for this feature, the accommodation on the Airbnb platform should cost $250 or more, and bookings must be made at least 14 days prior to the check-in date. The booking will be cancelled upon failure to make the second payment.
Prior to this feature, guests had to pay 100 percent of the payment up front.
This isn't a particularly new feature in home sharing and vacation rental space. Sister companies of Airbnb, HomeAway and VRBO offer this type of flexible payment option. However, this feature is in addition to Airbnb's already existing split group payment option, making the platform more appealing to cash-flow sensitive travellers.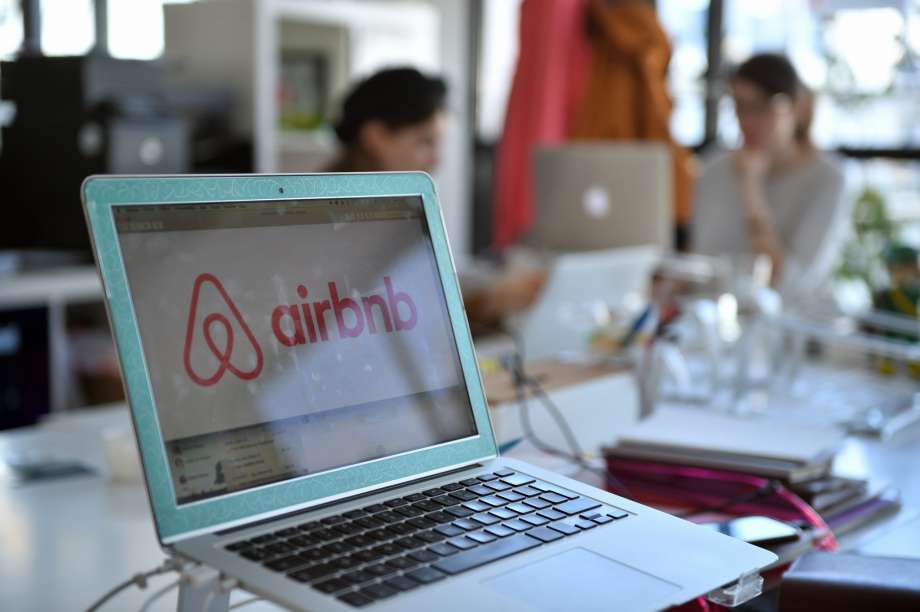 Airbnb said that the feature not only benefits the guests, but it also benefits the host. The company found that 40 percent of its guests would much rather prefer to pay less cash upfront and pay the remaining later. If given this choice, they would generally opt for higher-value accommodations.
With Pay Less Up Front feature, guests would spend more on their Airbnb stays, generating more revenue to the hosts, and Airbnb too. For every booking on the platform, Airbnb collects a three to five percent fee from the hosts and a five to fifteen percent fee from guests.
Airbnb also said that, with the introduction of this payment feature, customers made bookings with nearly double the lead time, making it easier for hosts to confirm and manage their bookings. This feature also helps guests who were previously wary of booking a particular listing further in advance due to the 100 percent payment upfront policy.
Current cancellation policies, of which Airbnb has three standardized versions, will not be affected if a guest pays the deposit. The host will not be affected if a guest, who used the Pay Less Up Front feature, cancels their booking. The company said that the hosts do not receive payment until approximately 24 hours after a guest checks-in; the company collects the deposit as well as the final payment prior to check-in. Airbnb also said that it will honour the payouts specified in the cancellation policies that a host has instituted.
The cancellation policy will determine what happens upon failure to make the second payment. Skift stated in their website that according to an Airbnb spokesperson, generally, if the second payment falls through, Airbnb will follow up with the guest to request another form of payment and the guest will have approximately 72 hours to resubmit another form of payment to keep the booking. It's not clear, however, if there are additional ramifications for a guest who misses his or her final payment.
Andrew McConnell, CEO of Rented.com, said this new feature seems like an all-around win not only for Airbnb hosts and guests but for Airbnb, too.
"It's a win for the host because more bookings mean higher occupancy and revenue," he said. "It's a win for guests, especially since there's no financing fee. It seems like a no-brainer even if you are a billionaire to only put a portion down instead of the whole thing. And for those guests who are cash-strapped, this could be the difference in being able to make the booking or not. And it's a win for Airbnb because more bookings and lower upfront costs mean happier customers, more repeat customers, more bookings, and thus more booking fees."
Andrew explains why Airbnb is a good substitute for hotels, and why it's the better choice money-wise. "For guests, it gives them that piece of mind. It also opens up travel more for people who may not be sitting on a lump sum today but need to plan vacations more ahead of time."
AN AIRBNB HOST'S PERSPECTIVE
Melanie Meharchand, an Airbnb host based in Monterey, California, who lists two properties on Airbnb, said that while she understands how this can be beneficial for hosts, there may also be "some downsides," too.
Her concerns were over how flexible payments might impact cancellation policies, adding that it might lead to some confusion for hosts.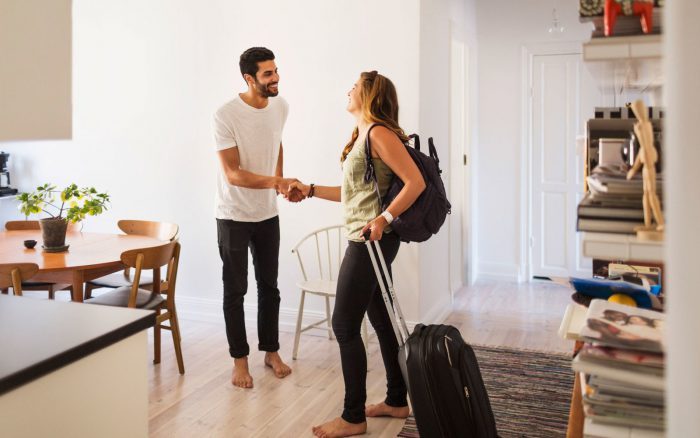 Airbnb disagreed with this notion, stating that new payment option will not affect the way — how, when, or how much — a host gets paid at all. They will not notice a difference besides longer stays and bookings secured further out.
Meharchand disagreed, saying. "[Hosts] may be making time for a guest who may not ultimately end up making a booking. There's very little compensation for hosts with Airbnb's move toward a penalty-free cancellation policy."
Meharchand believes that flexible payments are one of many steps the company is taking to make it easier for people to book a stay on Airbnb, and one of those includes the company's push toward expanding Instant Booking on its platform.
Meharchand also added that making homes more accessible by easier payments schemes is great, and it's part of a whole scheme to make homes more accessible, but it can also be worrisome for some hosts because it reduces hosts' ability to screen guests for people who would be appropriate for host's homes.