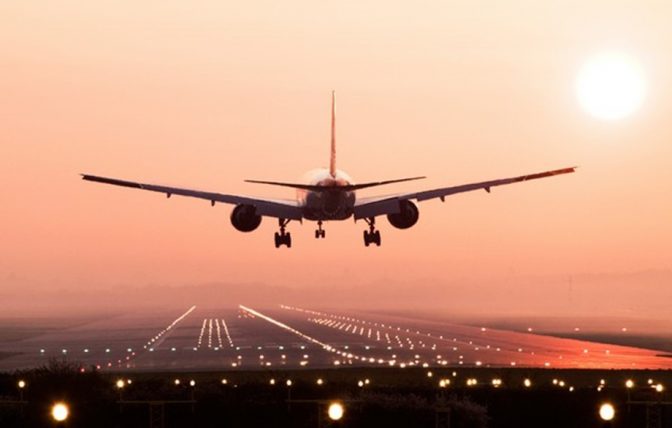 Major airlines canceled Iran and Iraq flights on Wednesday and re-routed others away from both countries' airspace, following an Iranian missile strike on United States-led forces in Iraq.
Transport Canada said it was in close contact with the FAA about the situation in the Middle East and that Air Canada was altering its routes.
India's aviation regulator has not issued formal instructions to airlines yet but has held meetings with those concerned and advised them to remain vigilant and take precautions, an official said.
Singapore Airlines Ltd said after the attacks that all of its flights would be diverted from Iranian airspace. Malaysia Airlines said it did not fly over Iraqi airspace and would re-route to avoid Iran as a result of the attack. Taiwan's China Airlines said it would not fly over Iran or Iraq because of the regional tensions.
Turkish Airlines has seized flights to and from Iraq and Iran for 24 hours and has said that the situation is being monitored on an ongoing basis and necessary subsequent flights may be canceled or changed.
Australia's Qantas Airways Ltd said it was adjusting flight paths to avoid airspace over Iraq and Iran until further notice, adding up to 50 minutes to Perth-London flights and requiring it to reduce passenger numbers to carry the necessary fuel.
Korean Air Lines Co Ltd and Thai Airways said they had been avoiding Iranian and Iraqi airspace before the attack on U.S. troops.
Lufthansa has stopped flying over Iran and Iraq and canceled its daily service to Tehran as well as the next scheduled flight to Erbil, Iraq, the airline said on Wednesday.
Air France-KLM, which halted flights to the Iranian capital in 2018, said it was also suspending Air France flights through Iranian and Iraqi airspace "as a precautionary measure".
While Emirates and flydubai each canceled a return flight to Baghdad, Qatar Airways said its flights to Iraq were operating normally.
The use of Iranian and Iraqi airspace is particularly critical for the Qatari carrier, banned from flying over Saudi Arabia, the United Arab Emirates and Bahrain since mid-2017 as the result of a damaging dispute with its neighbors.
OPSGROUP, which advises airlines on security threats, said the new U.S. airspace bans were "significant", particularly given that the entire overwater airspace in the region is now unavailable.
"Flights headed to or from the main airports in the region such as Dubai will now need to route through Saudi Arabia's airspace," it said on its website.