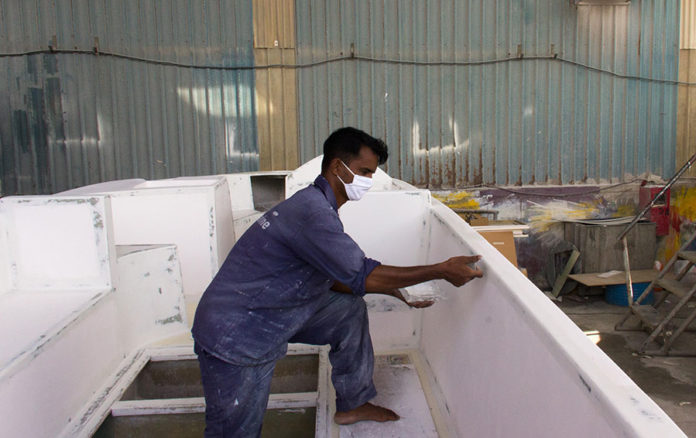 Al shaali Marine is preparing to launch a new product in December exclusively tailored for the Guest Houses industry in the Maldives.
The 21 foot long fully fibre glass boat is one of a kind. Moving away from conventional boat design Al Shaali has made a boat that is "shallow" that enables it to be fully accesible in shallow waters and be beached on and off easily.
Speaking to Corporate Maldives the Operations Manager, Mr. Ismail Shareef stated that the new boat is tailored to accommodate 8 to 10 passengers with the functionality of a detachable ladder or staircase at the bow (front end) to easily emb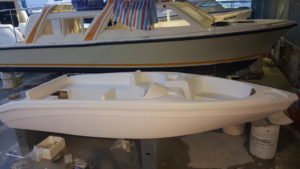 ark on and off the boat and a flat rimmed edge at the stern (back end) to get on or off while going on a snorkeling trip. "The shallow design of the boat enables it to wander into previously inaccessible areas of reefs without damaging the coral nor disrupting the marine life. It also enables to be easily beached on to secluded sandbanks without damaging the boat as well," said Mr. Shareef.
Al Shaali Marine is a joint venture between Al Shaali Marine Dubai and Coastline Investments Pvt Ltd, Maldives and they are one of the leading boat builders in the country.