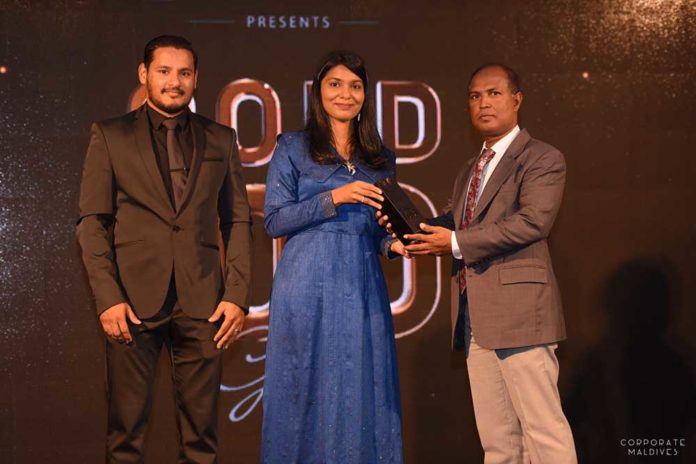 Al Shaali Marine Maldives has received an award in recognition of their innovative nature and its positive impacts on the boating industry. The Award for "Innovator of the Year 2017" was presented to Al Shaali Marine Maldives at the Gold 100 Gala which was held at Bandos Maldives on the 22nd of February 2018.
AS Marine recently introduced their luxury speedboat, Magellan 45 to the Maldivian market as a high-end intra resort and guests pickup boat. In 2017, AS Marine launched their Canary 21 which is specially designed for water sports activities. AS Marine Maldives is no stranger to such accolades having secured many awards for their dockyard in Thilafushi as well as their fibre vessel production throughout 2017.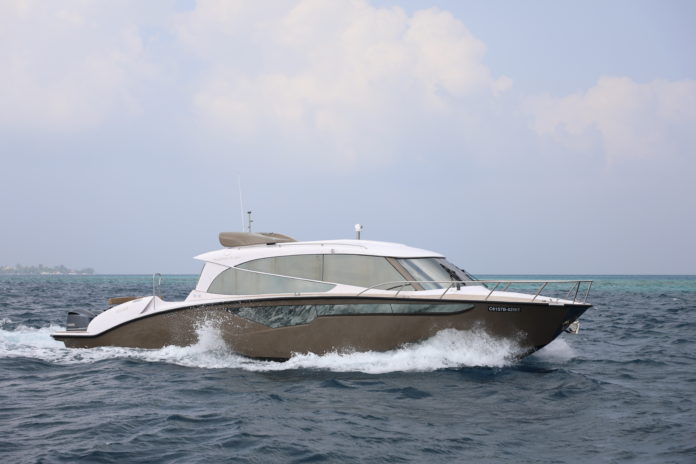 Upon receiving the awards, Operations Manager of AS Marine, Mr Ismail Shareef said that it is a dream come true. He added" We have proved that we are the best boat builders in the Maldives now. And in future, we will be working to bring even better innovative products and service to our customers. Customers are the reason behind our success, and it is our duty to enhance our services to satisfy them."
Al Shaali Marine Maldives is a joint venture between Al Shaali Marine Dubai and Coastline Investments Pvt Ltd. The main branch of AS Marine in UAE was established in 1979 and is considered to be the pioneer of fibreglass boats and yacht manufacturer in the Middle East.
AS Marine Maldives is dedicated to delivering its vast variety of services, from boat repairs and refurbishments of boats' structure and systems, with a wide range of boat types and brands AS Marine Maldives, provides the total solution from the drawing board to delivery.
AS Marine also provides the following maintenance services; boat and yacht manufacturing, boat and yacht hauling & servicing, interior and exterior refurbishment, semi & fully customized solution, carpentry works, electric jobs, painting / re-gel coating, fabrication and welding works, engine service & rebuilding works and complete boat fit out.
AS Marine Maldives has built boats for many overseas customers, AS Marine Maldives continues to prove itself in the Global market, achieving Awards and Certification for its Quality and standards including ISO certificates.