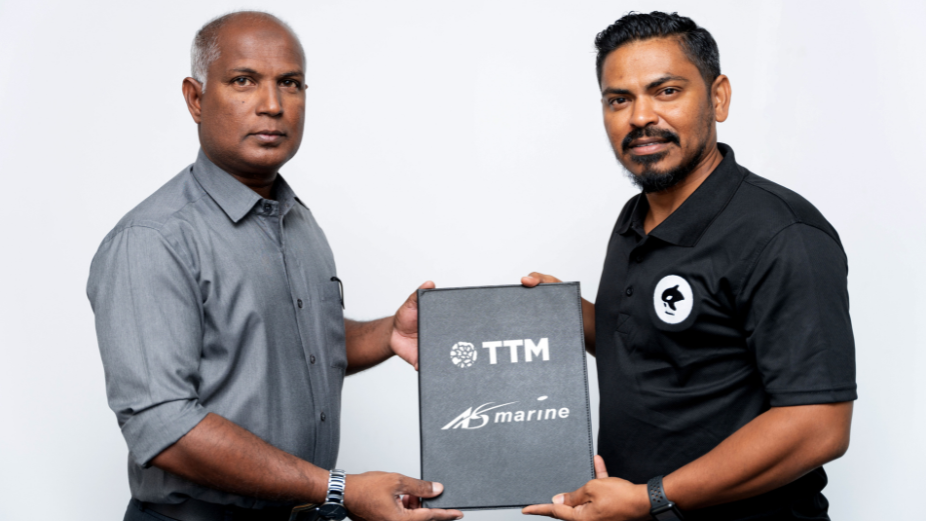 Leading boat manufacturer Al Shaali Marine Maldives has signed as a gold partner for TTM Maldives 2022, the country's leading international travel trade show, which will be held from 23rd – 25th August 2022.
Al Shaali Marine Maldives is a joint venture between Al Shaali Marine Dubai and Coastline Investments Pvt Ltd, Maldives. The main branch of AS Marine in UAE was established in 1979 and is considered to be the pioneer of fiberglass boats and yacht manufacturers in the Middle East. Meanwhile, Al Shaali Marine Maldives has been serving the Maldives for more than a decade.
Al Shaali Marine Maldives possesses some of the highest quality boats available in the market, catering to a wide variety of customer needs. Whether it's a vessel for fishing, passenger transportation or recreational activities, Al Shaali is your best bet.
Award-winning vessels from the Al Shaali Marine Maldives product portfolio include the Coast Craft 38 Plus which boasts a passenger capacity of 30 persons and a speed of approximately 30 to 40 knots. Island Hopper 50 by Al Shaali Marine Maldives is also the ideal vessel for diving and excursion and boasts a passenger capacity of 27 people and a speed of approximately 12 to 15 knots. Additionally, launching this August, a New Model Express 55 Cat Hull is design for public transport and resort market built with different concepts with a max seating capacity of 76 with crew.
As part of TTM Maldives 2022, the prescheduled meetings will be held at Meeruma Conference and Facility on 23rd and 24th August 2022. The TTM Travel Summit and TTM Awards & Gala will be hosted at CROSSROADS Maldives on 25 August. More than 200 hoteliers, suppliers, related industries, and travel industry professionals from Maldives and abroad are expected to visit TTM to network, negotiate and discover the latest industry opinion and trends in Maldives.
The registered exhibitors of TTM will also get a lot of added benefits including the usage of "Connect" Portal to pre-arrange meetings online prior to the event. Exhibitors will also get access to the invitation-only TTM Travel Summit and Awards & Gala night. Every year, TTM Maldives sees over 3000 pre-scheduled meetings with over $1 billion worth of contracts discussed.
Partners of TTM Maldives 2022 include Maldives Marketing and PR Corporation, CROSSROADS Maldives, Al Shaali Marine Maldives, Jalboot Maldives, HRS International and IDeaS.
For further information, please email ttm@traveltrademaldives.com