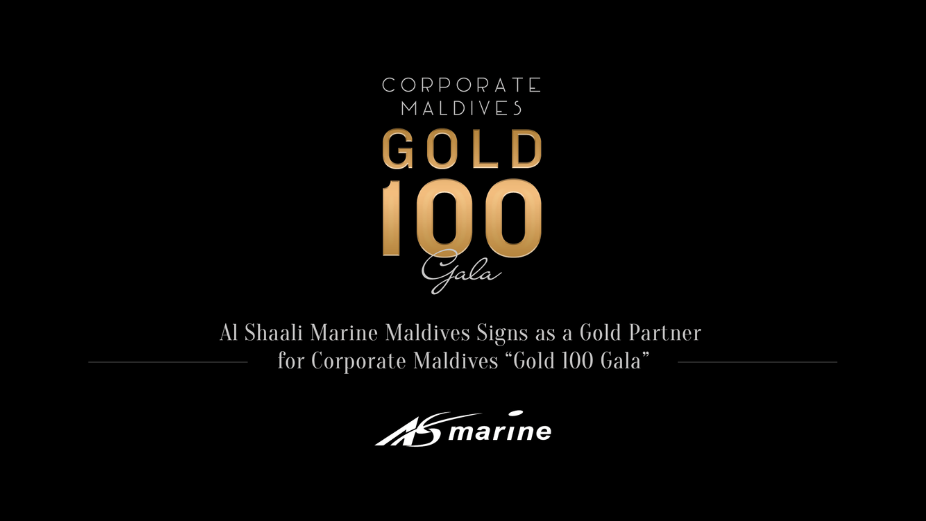 Al Shaali Marine Maldives has signed as a Gold Partner for Corporate Maldives "GOLD 100 GALA".
Al Shaali Marine Maldives is a joint venture between Al Shaali Marine Dubai and Coastline Investments Pvt Ltd, Maldives. The main branch of AS Marine in UAE was established in 1979 and is considered to be the pioneer of fiberglass boats and yacht manufacturers in the Middle East. Al Shaali Marine Maldives has been serving the Maldives for more than a decade.
The company manufactures a wide range of fiber vessels such as speed boats, local dhonis, and dinghies that can be customized to satisfy customers' requirements both locally and overseas. Al Shaali also provides boat repairs and refurbishments of boat structures and systems, with a wide range of boat types and brands, providing maximum satisfaction to its customers.

The 5th edition of Corporate Maldives "GOLD 100 GALA" will be held on 21st October 2021. At the GALA function, GOLD 100 companies will be presented with an award & GOLD 100 magazine will be unveiled.
GOLD 100 GALA is an invitation-only networking event bringing together top executives of Maldivian business community and also assisting those in search of new business opportunities. This event will be participated by Chairmen, Managing Directors, CEO & Key Decision Makers within the business community of Maldives.