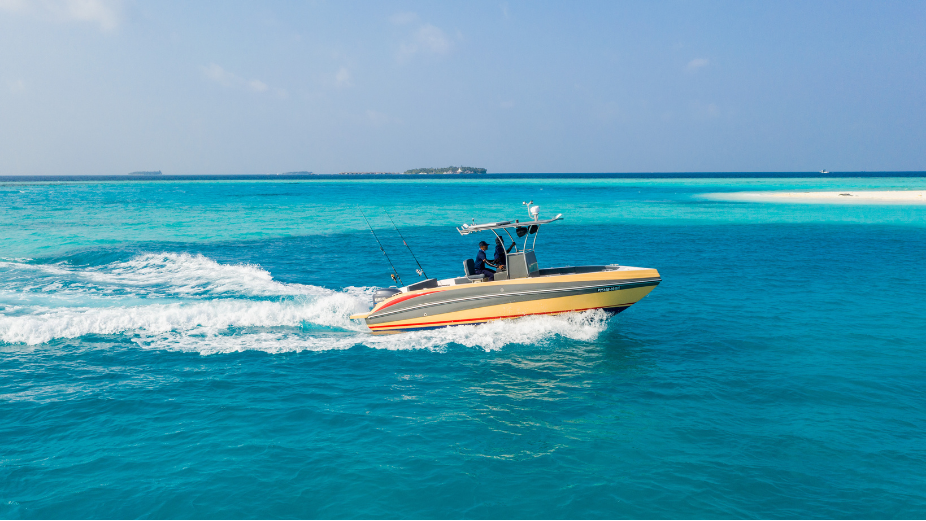 Al Shaali Marine Maldives has introduced the Action 24, an innovative launch specially designed for fishing purposes.
The launch boasts the following features:
Passenger capacity: 4-8 pax
Speed: approx. 30-40 knots
Fuel capacity: 500 litres
For inquiries about this boat or other marine services, call 6646066 or 7998590. Alternatively, you can email info@asmarinemaldives.com.
Al Shaali Marine Maldives Pvt Ltd. (ASMM) is a joint venture between Al Shaali Marine Dubai and Coastline Investments Pvt Ltd, Maldives. ASMM has been serving the Maldives for more than a decade.
The company manufactures a wide range of fiber vessels such as speed boats, local dhonis, and dinghies that can be customized to satisfy customers' requirements both locally and overseas.
ASMM also provides boat repairs and refurbishments of boats' structure and systems, with a wide range of boat types and brands, for providing maximum satisfaction to its customers. ASMM continues to prove itself in both local and global markets, achieving awards and certifications for its quality and standards.