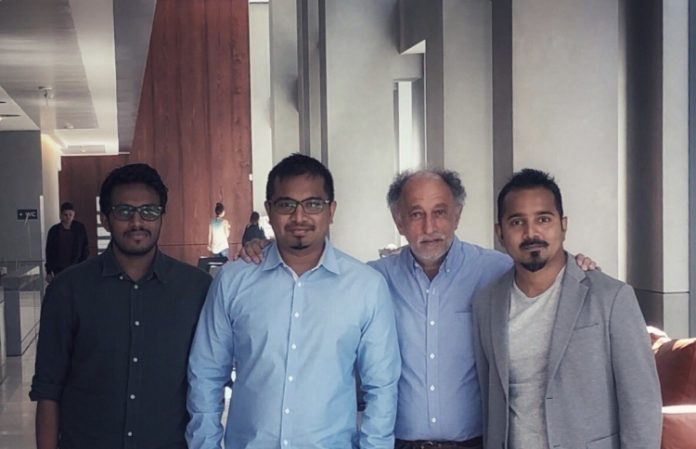 Former Director of Education for one of the largest companies in the world – Apple Education, Alan Greenberg has joined Hologo World.
Hologo World, which is an Augmented Reality (AR) based mobile & interactive educational platform made for life long learners, students, teachers and schools, was launched on 23rd April 2018 at BETT Middle East & Africa conference. Hologo World was founded by a collaboration between two Maldivian companies, Islanders Education & Pro Designers.
Hologo World, explained that Alan had joined as a director and that his main responsibility would be to drive the international strategy of Hologo for global success.
Alan, who headed the education department at Apple at the time of Steve Jobs has invested in the Hologo application as well. Alan Greenberg was the director of Apple Education EMEA before moving on to Apple Education Asia. During his time at Apple, Alan managed projects as the launch of iTunes U throughout the UK, Europe and China, and the development of Apple Education mobile strategy.
CEO of Hologo World, Eedham Rasheed expressed what an honor it was to receive support of an international tech investor, especially considering the fact that Hologo is a product made 100 percent by locals.
"We have proved that Maldivians have the talent and skill to code and design an application that is acceptable by even international standards", Eedham added. Apple AppStore has featured Hologo as a special product and Hologo has received over 37,000 downloads with a daily average of 450 downloads.
The collaboration between Islanders Education & Pro Designers continues to innovate the digital education of the country. Prior to Hologo app, Teaching Tube was launched which provides the opportunity to receive an online education.