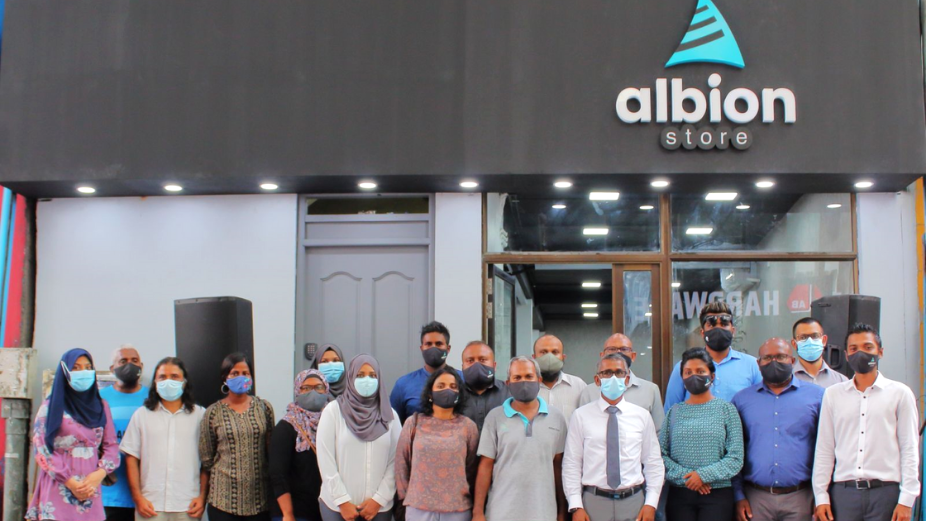 Leading hardware retailer, Albion Store has opened its newest outlet in Male' today. Located on Janavaree Magu, the store was opened in a ceremony attended by Chairman of ASK Holdings, Aminath Mirfath Ahmed.
The new outlet will carry all the renowned brands already available at the flagship Albion Store, including Monsoon, Prima, Ruby and Kangaroo to name a few. Furthermore, a wide product range will be available for retail, such as hardware, flooring, block boards, plywood, and sanitary-ware products. Albion also offers carpentry, tile cutting, and construction services to its customers.
To celebrate the store's opening, customers will be offered a 10% discount from 4th November to 10th November, for every purchase above MVR 500.
Opening times for the store are between 9am and 9pm daily.
Albion Store is a leading hardware store and sanitary-ware supplier in the Maldives. It has been in operation since 1980, marketing and supplying various hardware products within the country.