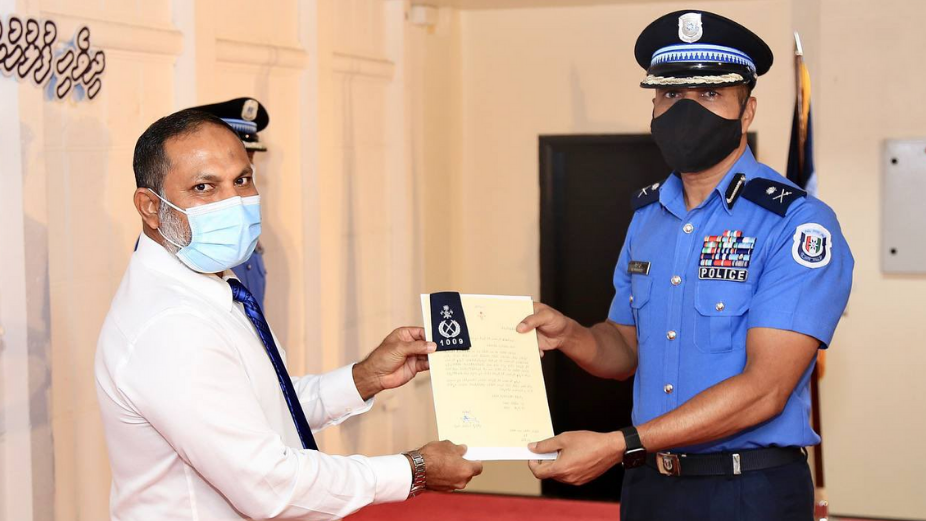 President Ibrahim Mohamed Solih has on Thursday appointed Ali Rasheed as the Deputy Commissioner of Police. The President made this appointment as per the power vested in him under Article 52 (b) of the Police Act (Act 5/2008).
Prior to this appointment, Ali Rasheed held the position of Assistant Commissioner of Police – Divisional Policing.
According to a tweet by Commissioner of Police Mohamed Hameed, Ali Rasheed has been in the Assistant Commissioner rank for more than 11 years and brings a wealth of experience to his new role.