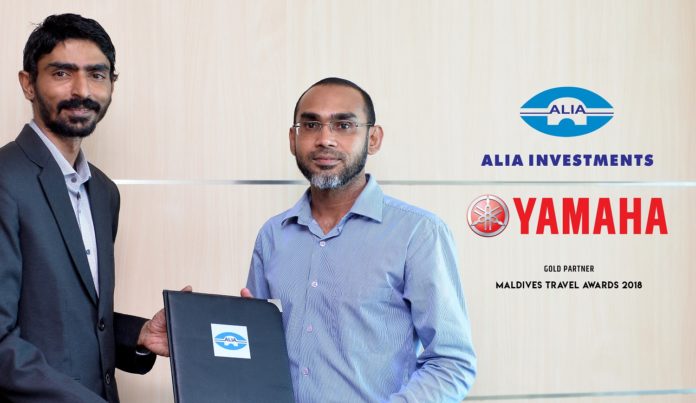 Alia Investments Pvt Ltd becomes a Gold Partner of Maldives Travel Awards 2018. Organised by Maldives Association of Travel Agents and Tour Operators, MATATO. Maldives Travel Awards is the premier Travel Event of Maldives, where the destinations' leading properties and travel brands are awarded and celebrated.
2018 marks the second year for the collaboration between Maldives Travel Awards and Alia Investments – one of the leading enterprises in the country, who under this partnership agreement will acquire the rights to title sponsorship for the Guesthouse Edition 2018. Partnership agreement with Alia Investment was signed on 31st July at the office headquarters of Alia Investments. This partnership also adds to the portfolio of prominent brands getting on board for Maldives Travel Awards with likes of Ooredoo (platinum partner), Maldives Airports Company, and Allied Insurance.
Maldives Travel Awards – Guesthouse Edition was first introduced in 2017, as an exclusive platform to celebrate tourism in local communities. Winners in the Guesthouse edition are selected with a combination of popular vote (60%) and traveller ratings (40%) provided by world's largest travel website Tripadvisor. More than 120 nominations are registered for Guesthouse Edition 2018, and more than 200,00 votes are registered online and through SMS for this edition. Voting for guesthouse edition closes on 31st July 2018.
Winners of Maldives Travel Awards Guesthouse Edition will be announced on 11th August 2018 at special Award function to be hosted at Hulhumale' City.