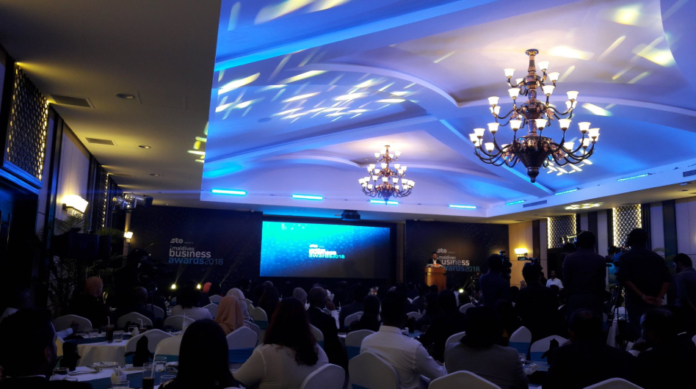 Allied Insurance was awarded as the 'Business of the year' at the Maldives Business Awards 2018 gala night held at Paradise Island Resort. Along with this countless other prizes were given including 'Lifetime Achievement' award which was given to Villa's Chairmen Hon. Gasim Ibrahim.
Other notable highlights of the gala night include, Young Entrepreneur of the Year presented to Mr Ali Haris. Business Women of the Year awarded to Ms Raaidha Shafeeq. Whereas the Entrepreneur of the Year was awarded to Mr Mohamed Ali Janah, chairman of HRC.
Maldives Business Awards is a product of the Marketing & PR company Blazon Inc. This prestigious award show recognizes notable businesses in the various sectors of Maldivian economy. 20 esteemed awards were awarded at last nights gala.