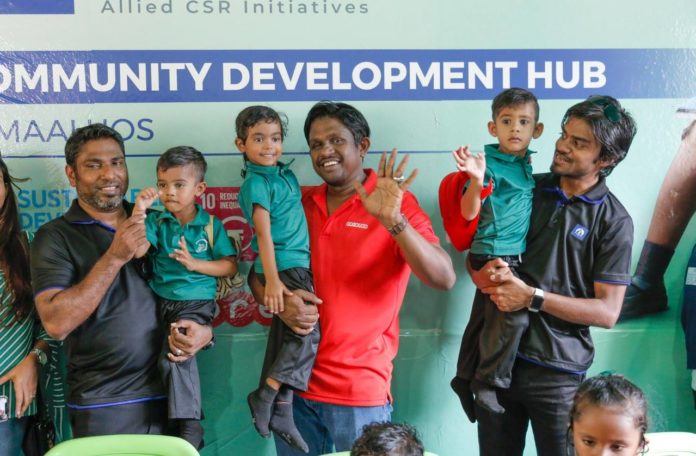 As part of their CSR program, Allied Insurance has launched a community development hub program – "Premium for Good". 
Conducted jointly with UNDP and Ooredoo, the program was launched during a special ceremony held in B. Maalhos to commemorate the opening of the first ever community development hub centre.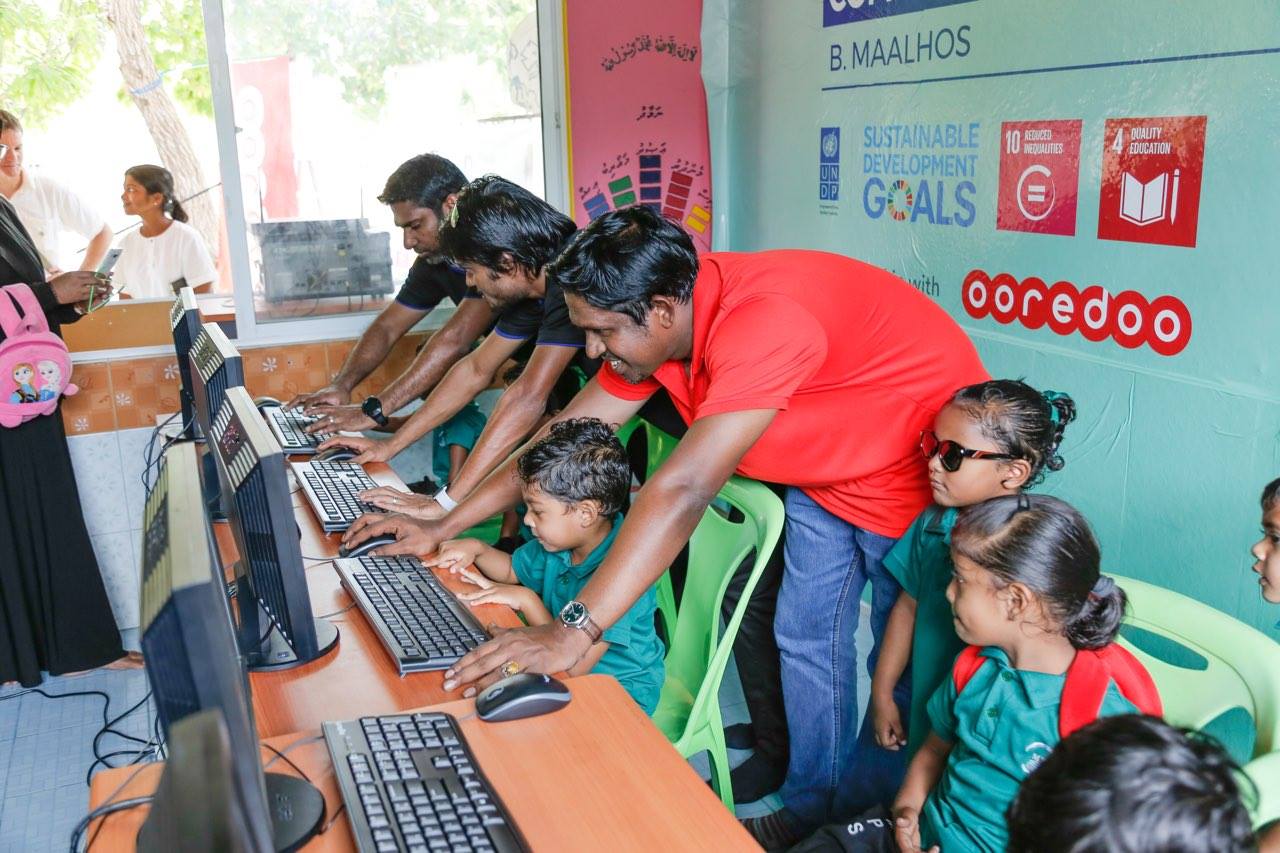 Allied stated that under this program, the education centre in the island will be equipped with the latest technology, and a number of vocational programs will be conducted through the community development hub centre. Furthermore, the programs will be conducted by skilled and experienced professionals from UNDP, whilst the internet required for the centre will be provided by Ooredoo. 
Speaking at the ceremony, Allied's Underwriting Manager, Ahmed Shabiq stated that the purpose of the program is to give a platform for the workers to hone their skills through technology. Shabiq also highlighted the support given by UNDP, Ooredoo and B. Maalhos Local Council towards this program and appreciated that such support was shown towards empowering the workers.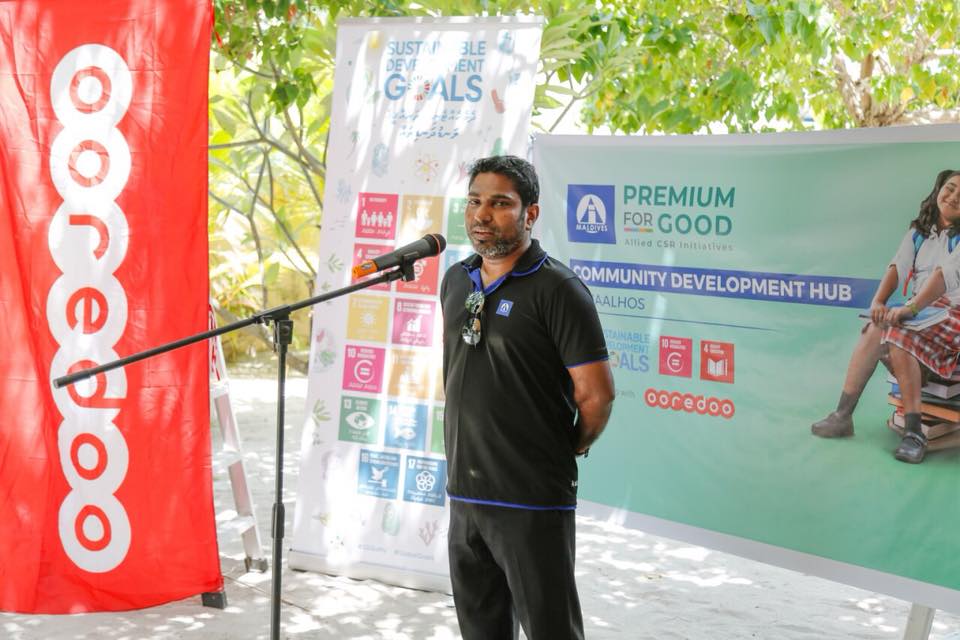 Shabiq also added that depending on the support received by the local community, Allied will install more centres in the island and continue the program at different locations in Maalhos.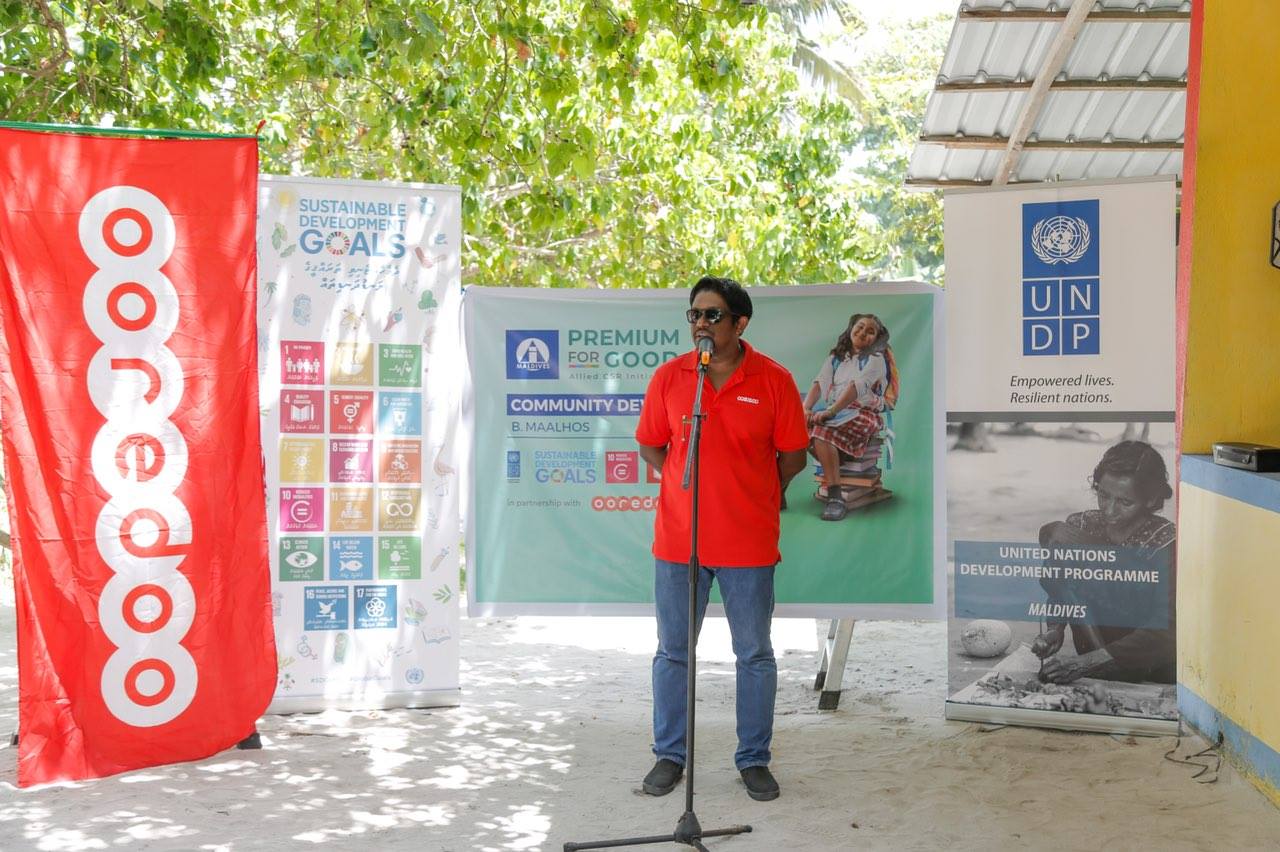 Ooredoo's Director of Sales and Branding, Ahmed Niyaz said that it was a pleasure to participate in this program and noted the importance of using technology in the working environment, especially at a day and age where the advancements in technology were numerous. 
Niyaz further stated that to support the program, and in-order to provide work experience, Ooredoo has decided to provide internships for the students who enroll and finish the program.