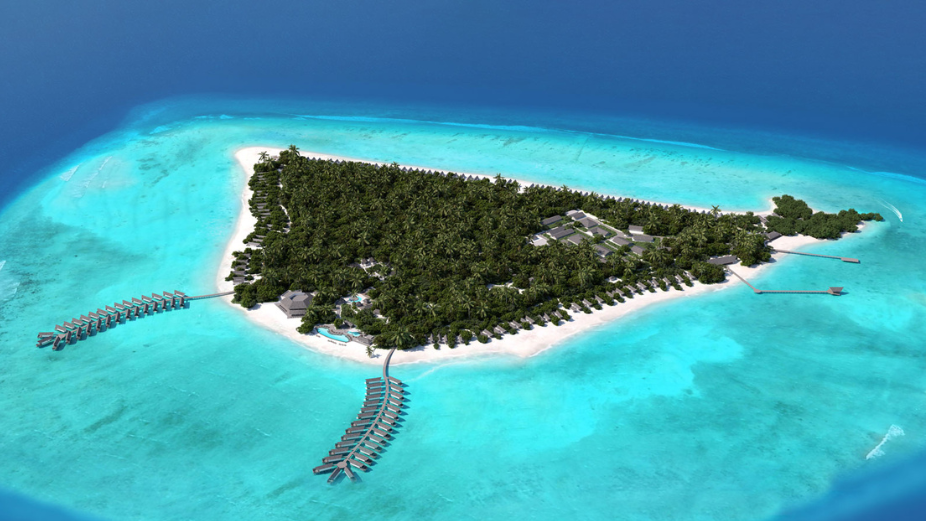 Amari, operated by the esteemed Onyx Hospitality Group from Thailand, is eagerly anticipating the launch of its second property in the Maldives – 'Amari Raaya Maldives' with the grand opening scheduled for August 1, 2023. This luxurious resort, nestled in the picturesque R. Kudakurathu, is poised to captivate visitors with its luxury and breathtaking surroundings.
Amari Raaya Maldives will offer guests an unparalleled experience with its 187 stunning villas meticulously designed to provide ultimate comfort and tranquillity. Drawing inspiration from the natural beauty of the Maldives, the resort's architecture will seamlessly blend contemporary aesthetics with traditional elements, creating a mesmerizing ambience that embraces the essence of paradise.
For those seeking relaxation and rejuvenation, the resort's spa will be an oasis of serenity. Pampering treatments and wellness rituals will be available, allowing guests to immerse themselves in a world of tranquillity and rejuvenation. Families travelling with children will appreciate the dedicated kids club, offering an array of exciting activities and entertainment options for the little ones.
Situated with a mere 50-minute speedboat & domestic flight or 45-minute direct Seaplane ride away from the Velana International Airport, Amari Raaya Maldives boasts a convenient location that ensures a swift transition for guests arriving from around the world.
As the countdown to the unveiling of Amari Raaya Maldives begins, anticipation grows among avid travellers and industry experts alike. The resort's commitment to providing an extraordinary stay, combined with its stunning location and world-class facilities, positions Amari Raaya Maldives as an exceptional destination for those seeking an unforgettable experience in the Maldives.