The Ambassador-Designate of the United Arab Emirates (UAE) to the Republic of Maldives, His Excellency Dr. Saeed Mohamed Ali Al Shamsi has paid a courtesy call on Vice President Faisal Naseem. The meeting was held this morning at the President's Office.
The Ambassador accentuated on the efforts to initiate work at the newly established United Arab Emirates Embassy in the Maldives. The Ambassador said that many Maldivians seek employment at the United Arab Emirates from the shipping industry to the tourism sector, highlighting that strengthening collaboration between the Maldives and UAE will further assist in boosting economic ties between the two countries.
Further, the Ambassador noted that the UAE is ready to assist the Maldives in its developmental endeavors.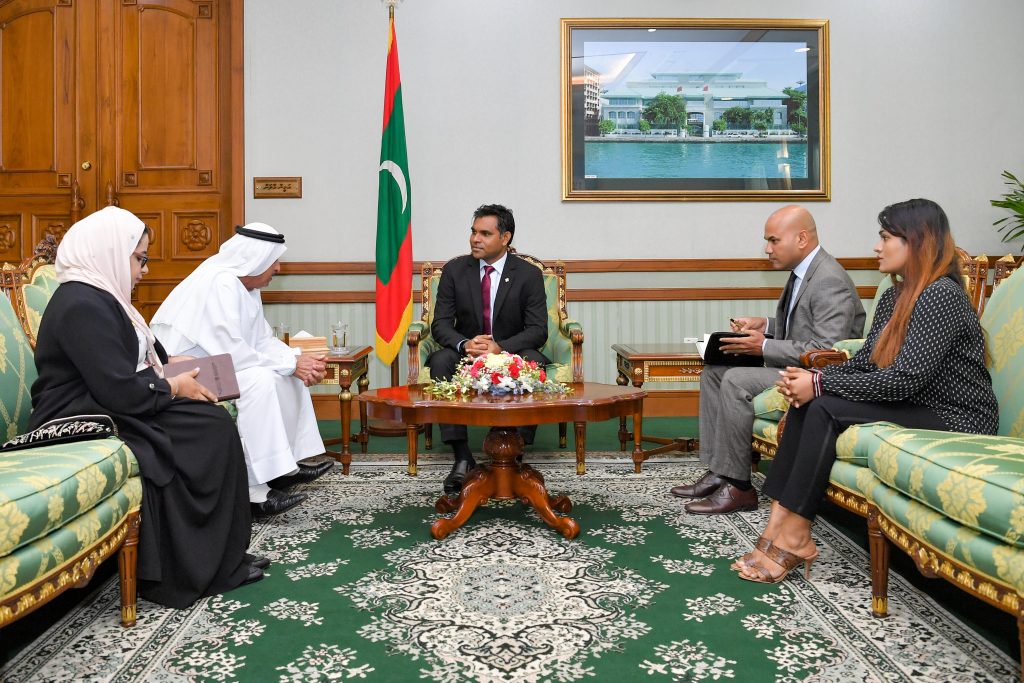 Speaking at the meeting, Vice President Faisal Naseem congratulated the Ambassador on becoming the first resident Ambassador of the UAE to the Maldives. The Vice President said that the government is working on numerous developmental mega projects and stressed that the government is particularly keen on the development of the education sector and the standardization of healthcare across the nation to promote equity amongst its citizens.
Vice President Faisal Naseem also spoke on the importance of establishing elderly care facilities and fostering empathy amongst the people towards the elderly and persons with disabilities.