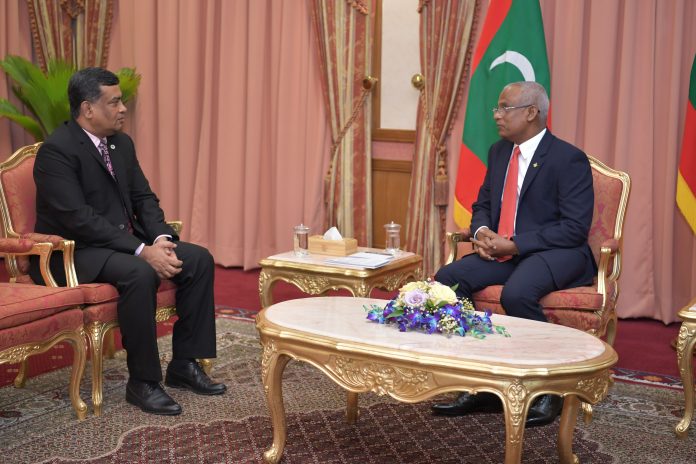 The Ambassador of the People's Republic of Bangladesh H.E. Rear Admiral Akhtar Habib, paid his farewell call on President Ibrahim Mohamed Solih this morning at the President's Office.
During the call, President Solih conveyed greetings and good wishes to the Ambassador and expressed gratitude for the immense support extended to the Maldivian community by Bangladesh during the Ambassador's tenure.
Speaking at the call, Ambassador Akhtar Habib expressed his delight in having contributed positively to the Maldives and admired the administration's commitment to the development of the nation. The Ambassador particularly applauded the administration's efforts on legalizing undocumented expatriate workers.
The President and Ambassador expressed interest in further bolstering existing ties to work together to enhance collaboration in areas of mutual interest to the two countries.
Furthermore, President Solih extended his gratitude and good wishes to the Bangladeshi government for the continuous support and assistance provided to the Maldives in various developmental sectors. The call ended with the President wishing the Ambassador success in all his future endeavours.