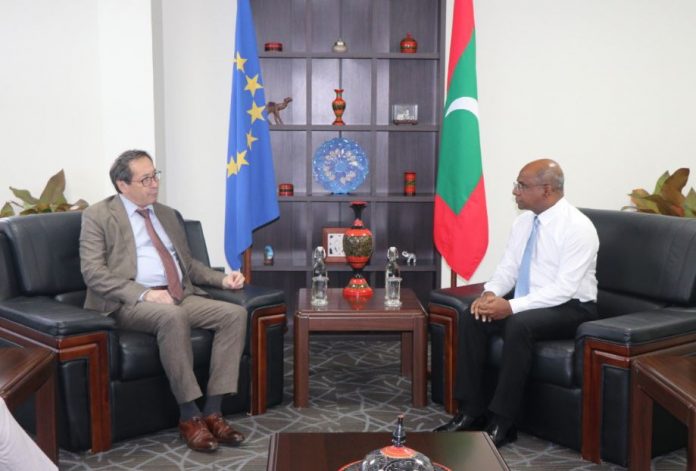 The Ambassador of the European Union to the Maldives Tung-Lai Margue has paid a farewell call on the Minister of Foreign Affairs Abdulla Shahid, yesterday.
Minister Shahid congratulated the Ambassador on the completion of his successful tenure and thanked him for his hard work in strengthening the close cooperation between the Maldives and the European Union.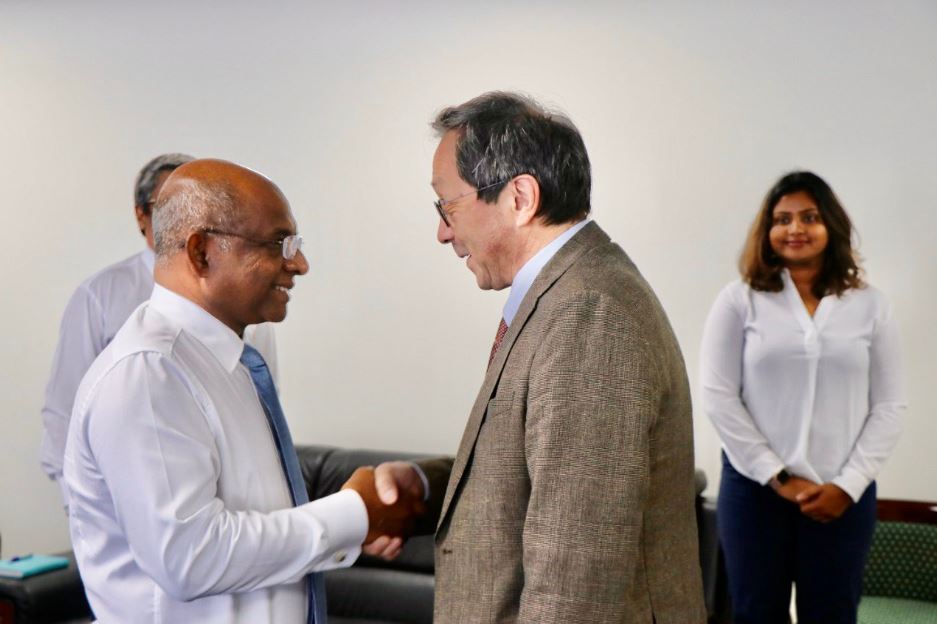 He also expressed gratitude to the European Union for the continued assistance and cooperation on key issues, such as climate change, counter-terrorism, democracy consolidation, governance and institutional reforms.
Ambassador Margue also thanked Minister Shahid for the support extended to him during his tenure and expressed hope for stronger Maldives-EU relations in the future.
Minister Shahid was accompanied by the Minister of State for Foreign Affairs Ahmed Khaleel and Director at the Ministry of Foreign Affairs, Shiuneen Rasheed.

Ambassador Margue was accompanied by Reema Mohamed, Political Officer at the delegation of the European Union to Sri Lanka and the Maldives