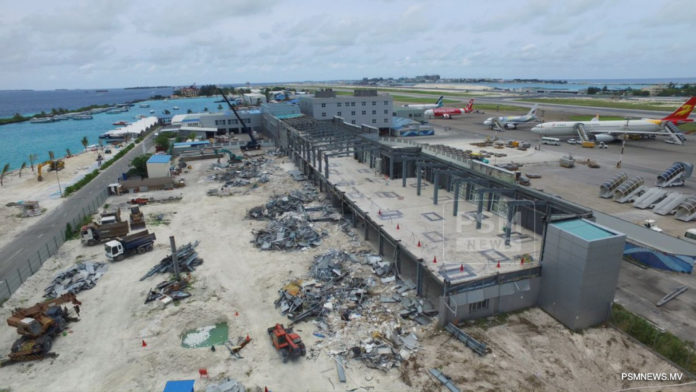 The new international terminal under construction in Velana International Airport (VIA) by the Saudi Arabian group Bin Laden is to undergo a few changes. The changes include, an expansion in the budget for the project with some amendments in current design.
By the end of Mr. Abdulla Yameen's reign, works for the installation of over 1400 metal pipes necessary for it's foundation in the terminal had begun. The new terminal is being constructed South to the current terminal on an area of 78,000 square metres.
Bin Laden Group was assigned the project on May 2016 with assistance from 4 Middle Eastern funds. The project is set to be finished around 2022, as per Mr. Moosa Solih, Managing Director of Maldives Ports Limited (MPL).