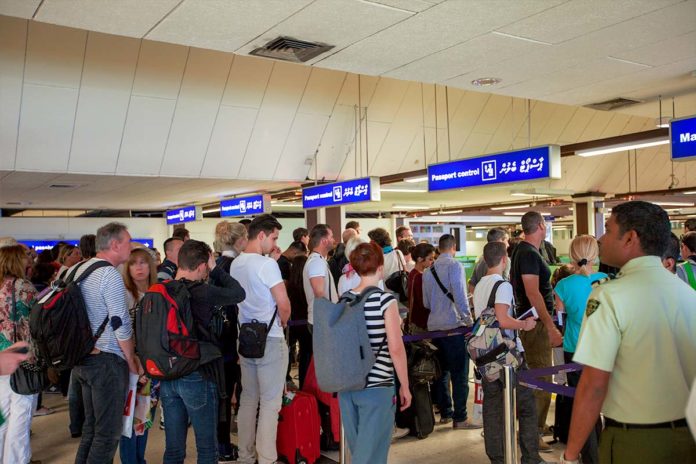 The number of American tourists visiting the Maldives has increased by a great extent last month where 3133 tourists visited which is a 14.2% increase compared to 2744 tourists who visited in the same period of last year. 
According to the statistics of the Tourism Ministry. 30199 tourists have so far visited the Maldives during this year which is a 10.2% increase compared to 27407 tourists who visited during the same period of last year. This has been the result of increased online campaigns specialised for American tourists while the Maldives Marketing and PR Corporation stated that their campaigns have been successful. 
The statistics of tourism ministry reveals that total 1080459 tourists visited the Maldives by the end of 3rd quarter 2018 which is an 8.3% compared to 998009 tourists who visited during last year in the same period while 107620 tourists visited in September alone this year which is a 1.5% increase in comparison to September last year where 105984 tourists visited.