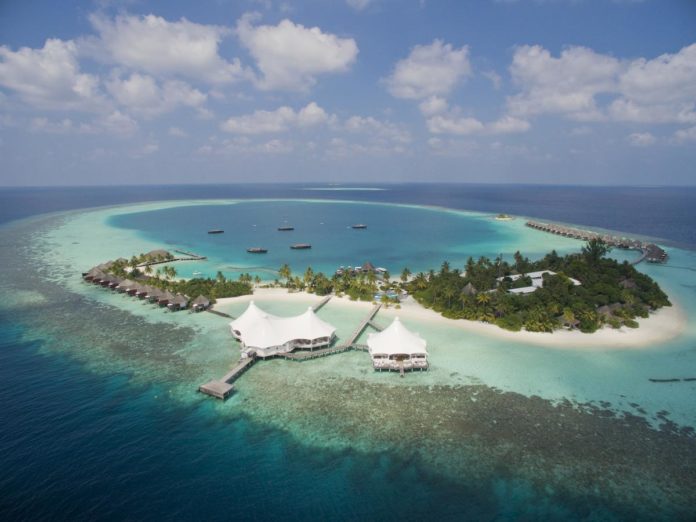 Angiri Resorts has signed as a Premium Exhibitor for the 2nd edition of International Travel Trade Show of Maldives (TTM).
Angiri Resorts hold three exquisite resorts of 4 star, located in South Ari Atoll – Anganga Island Resort, North Ari Atoll – Safari Island Resort, and North Male' Atoll – Thulhagiri Island Resort; which are owned and operated by a highly experienced management team. Each Unique island is designed around the one island- one resort concept and offers guests a taste of tropical paradise with the excellent spa treatment. Natural beauty paired with excellent customer service, exquisite accommodation proves to be the perfect recipe. Guests are assured to achieve the full Maldivian experience, a piece of paradise on earth by opting to stay at any one of the Angiri Resorts. Angiri Resorts is working on a brand new property in Baa Atoll which is expected to open early next year and is expected to take centre stage at TTM 2018.
Maldives recorded 1.3 million + tourist arrivals in 2017 with a total of receipts around USD 2.5 billion+. With the rapid changes in global travel markets, Maldives continues to strengthen its foothold as one of the leading tourist destinations in the world. While tourism still remains the leading economic industry in the country by far, innovative new approaches to marketing are required to ensure the sector remains at the top.
Much like the first TTM, the 2nd edition of TTM aims to facilitate the tourism industry of Maldives to reach the ultimate target of 2 million tourists with over USD 3.5 billion in receipts by the end of 2020. More than 300 hoteliers, suppliers, related industries and travel industry professionals from the Maldives and abroad are expected to visit TTM to network, negotiate and discover the latest industry opinion and trends in the Maldives.
The Second edition of TTM will take place from May 1-3, 2018. The inaugural Dive Expo, the newly rebranded Guesthouses Expo as well as the Supplier Expo have been added as components to the 2018 TTM.
The first edition of TTM concluded successfully on July 13th, 2017 with business contracts worth over USD 1 billion discussed during the two-day travel trade show. More than 100 hoteliers held over 3,000 meetings with 150 agents and tour operators from across the globe.