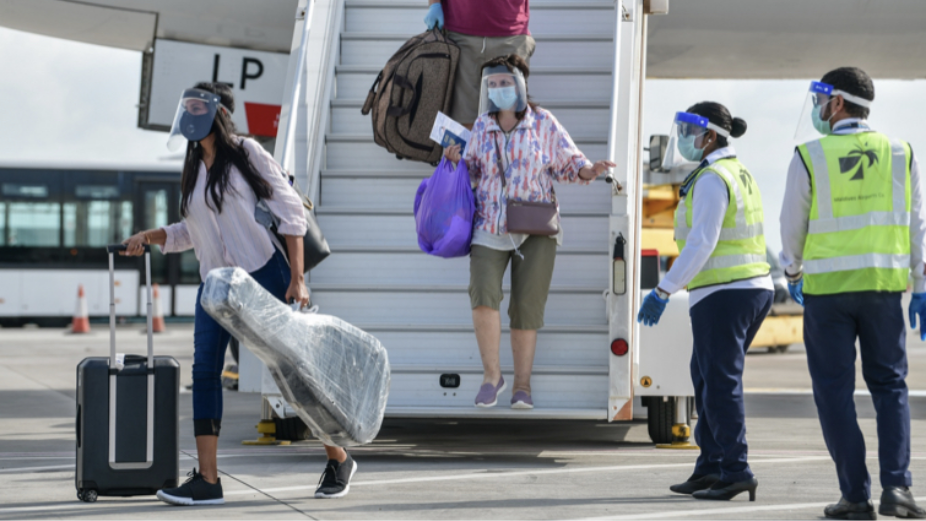 Maldives has broken another record as daily arrivals to the island nation surpassed 5,100 tourists yesterday. This is the highest daily arrivals recorded so far in the year 2021.
According to the latest statistics released by the Ministry of Tourism, as of 21st February 2021, Maldives has welcomed a total of 164,394 tourists so far this year. Of this, 37,131 tourists arrived from India, while Russia trails in second place with 35,645 tourists. Other major source markets include Ukraine, Kazakhstan, Romania, Germany, and France.
After temporarily closing its borders to curb the spread of the COVID-19 pandemic, Maldives reopened borders to all nationalities from 15th July 2020. All visitors are granted a 30-day free on-arrival visa with a confirmed booking for a stay at any registered tourist facility in the country.