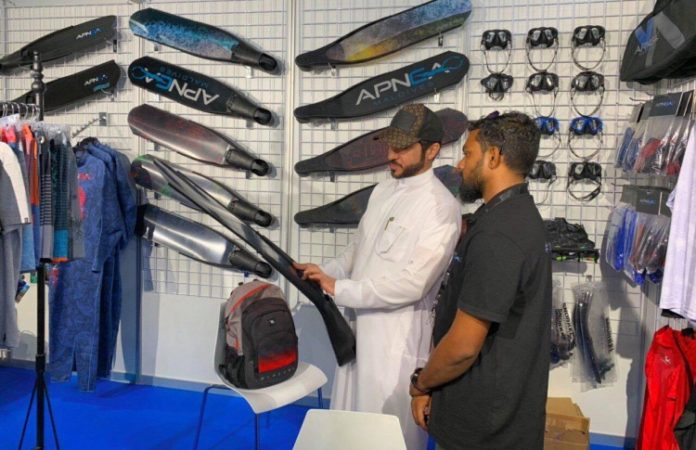 As one of the companies in the free diving industry, Apnea Maldives has taken part in the biggest dive expo of the Middle East. While companies from fifty countries participated in the Dubai dive expo, Apnea Maldives was the only company that took part from South Asia.
Director of Apnea Maldives, Mr. Mohamed Ahmed Rasheed stated that the reason behind taking part in the Dubai dive expo was marketing Maldivian products and designs in addition to getting necessary modern fishing equipment at an affordable price with the aid of the large foreign companies.
Apnea Maldives' products are used in countries like South Africa, Australia, America, and China companies. In addition, they're also an authorized dealer of well renowned brands around the world.