Apple is definitely one of the most popular brands among Maldivians. After Samsung, Apple occupies the second spot of the most commonly used phone brands in the Maldives. For all Apple's faithful supporters, they have come up with a rather shapely phone namely iPhone X Fold.
The phone is as the name suggests. According to concept images created by Mr. Roy Gilsing in partnership with Foldable News, we can safely assume that you will be able to fold the phone from the middle with a laptop style keyboard. When you unfold the phone, it is expected to appear as a miniature iPad.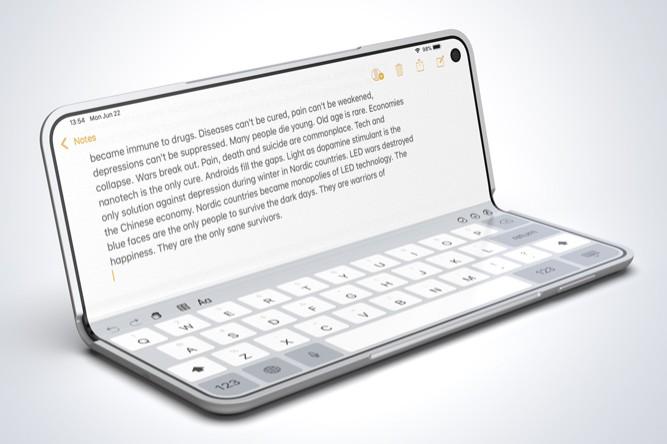 The design illustrated by Mr. Roy is similar to the Mate X, Huawei's new folding smartphone. Apple is expected to launch a punch hole iPhone design in 2020, according to an article on Forbes. Due to lack of more official information, it is difficult to give exact information about the new iPhone which is set to be released. What is for sure is that the phone will create a huge buzz within Apple users and once released, will be on high demand. The phone is expected to cost you an arm and a leg and yet would be a lavish and practical purchase due to its design.