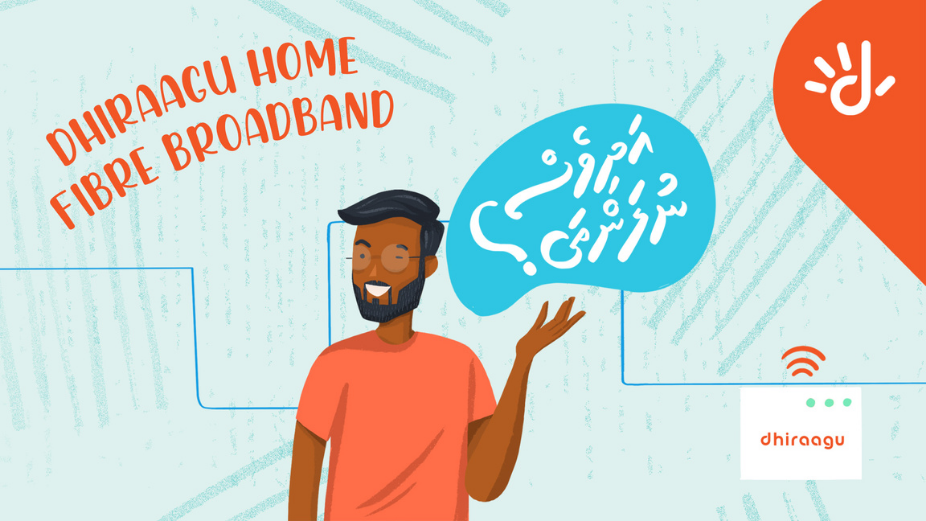 Dhiraagu has launched a special promotion offering free connection for customers residing at premises where there is an existing fibre cable in the building together with 50% discount on routers. Those customers who may be residing in a building where there is no fiber cable will receive a 50% discount for their connection fee. The promotion is valid until March 2021.
Additionally, 25 customers who apply before 15 March 2021 will be eligible for the lucky draw where they will receive 50% discount on their Fibre Broadband package rental for two months. The 25 lucky winners will be chosen at random and notified via SMS/Call.
"This is the perfect opportunity to join the largest and the fastest fibre network in the country. At a time where we are heavily relying on high-speed internet connectivity; a reliable and secure network has become essential. With the recent revamp of our Dhiraagu Fibre Broadband packages, customers can choose from a great variety of packages and enjoy the biggest data allowances and better speed to enhance their digital experience," stated Senior Manager Brand and Marketing Communications, Mirshan Hassan.
For customers who are looking to further boost their Fibre Broadband experience can now enjoy 50% additional free data for the same price until March 2021.
Dhiraagu high-speed Fibre Broadband service is now available to 80% of national households making lives easier, smarter, and more rewarding. The company continues to play a pivotal role in enriching lives and accelerate the digital transformation journey of the customers.
For more information, please visit https://bit.ly/3sn6daU