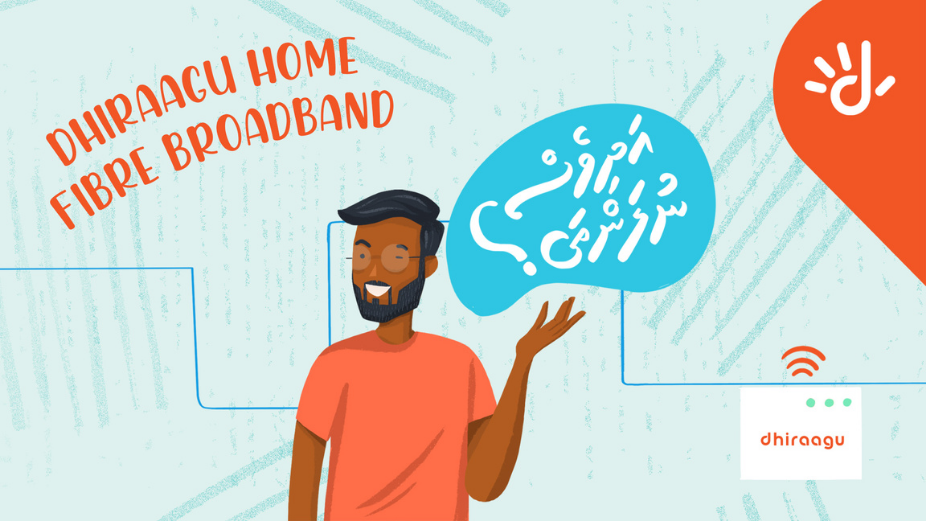 Dhiraagu has extended the ongoing promotion offering FREE connection for Dhiraagu Fibre Broadband until 14 April 2021.
Under this promotion, customers residing at premises where there is an existing fibre cable in the building together with 50% discount on routers. Those customers who maybe residing in a building where there is no fiber cable will receive a 50% discount for their connection fee.
"Due to the overwhelming support, we are receiving, we have decided to extend the opportunity for more customers to join our network and experience the fastest and biggest allowance packages available in the country," stated Jana Ibrahim, Manager Consumer Postpaid, FBB at Dhiraagu.
Dhiraagu high-speed Fibre Broadband service is now available to 80% of national households making lives easier, smarter, and more rewarding. Dhiraagu provides unparalleled experience to communities in 64 islands across the country making it by far the largest and fastest fibre network in the country.
Dhiraagu continues to play a pivotal role in enriching lives and accelerate the digital transformation journey of their customers.
For more information, please visit https://bit.ly/3sn6daU