The tourism Industry had globally been experiencing a down-turn since the COVID-19 Pandemic. Today after several months, travel enthusiasts get to hear the happy news of several country's border re-opening.
Here is the timeline of some of the Popular Tourism Destinations in the Asian Continent with its current news and situation.
Maldives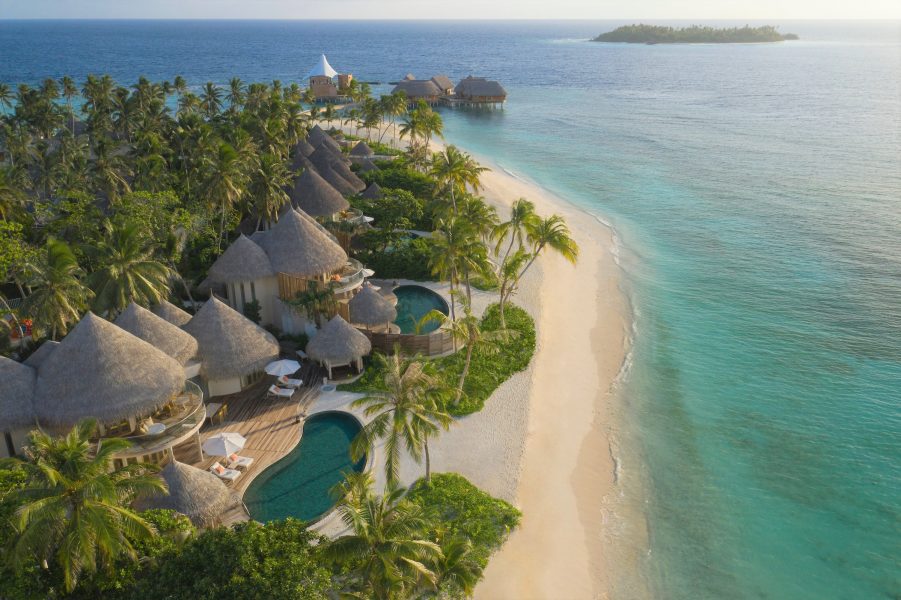 According to the Ministry of Tourism of Maldives, its borders will be open for tourism on July 15, having closed its borders on March 27. It also published 27 pages of guidelines for all tourism-related establishments to adhere to, which covers everything from how to handle guest luggage (use gloves and throw these out "in a foot-operated closed bin immediately after luggage transportation is complete") to having resorts require staff to wear masks, as well as "keep adequate stock of medically certified PPE."
Visitors must have a confirmed booking at a local resort or guesthouse in order to obtain their entry visa and must stay at that same resort for the duration of their trip.
Sri Lanka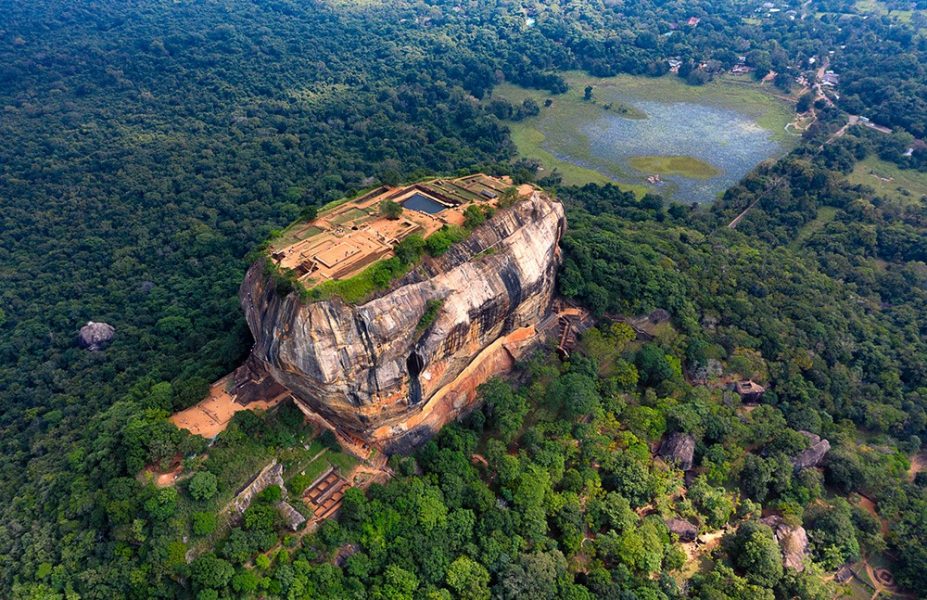 Sri Lanka has decided to delay the reopening of the country to foreigners for at least two weeks until the middle of August, at the earliest. Originally, Sri Lanka officially set a reopening for tourism date on August 1, 2020 allowing all countries and nations to visit.
Here's what all tourists will need in order to be granted access to Sri Lanka after Aug 1, : A valid visa; this will be issued for 30 days and extendable for up to 6 months after arrival. Online visa at http://www.eta.gov.lk/slvisa/
BEFORE BOARDING:
Proof of accommodation and at least a 5-day stay in the country
Proof of health insurance for the duration of stay
Proof of return ticket
A negative COVID PCR test is required prior to boarding your flight and on arrival in Sri Lanka. The test should be no older than 72 hours prior to boarding.
AFTER ARRIVAL:
Another COVID PCR test will be given to arrivals. There is no charge for this test
4-5 days into your vacation, another test will be given at your accommodation by a mobile test unit
For travelers staying more than 10 days, a 3rd test will be given
To adhere to all health advisories in place (like social distancing and hand washing)
India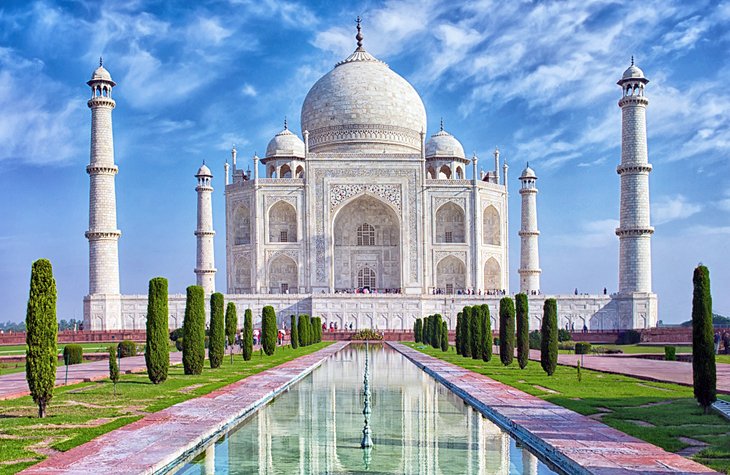 All international flights to India have been suspended, except for some Air India flights that are flying to various international destinations to evacuate foreign nationals.
On May 20, it was announced that domestic flights within the country would resume on May 25 with staggered schedules, social distancing, thermal screening, and other safety measures. Internal restrictions have eased, but it's still unclear as to when tourists will be welcomed again.
Malaysia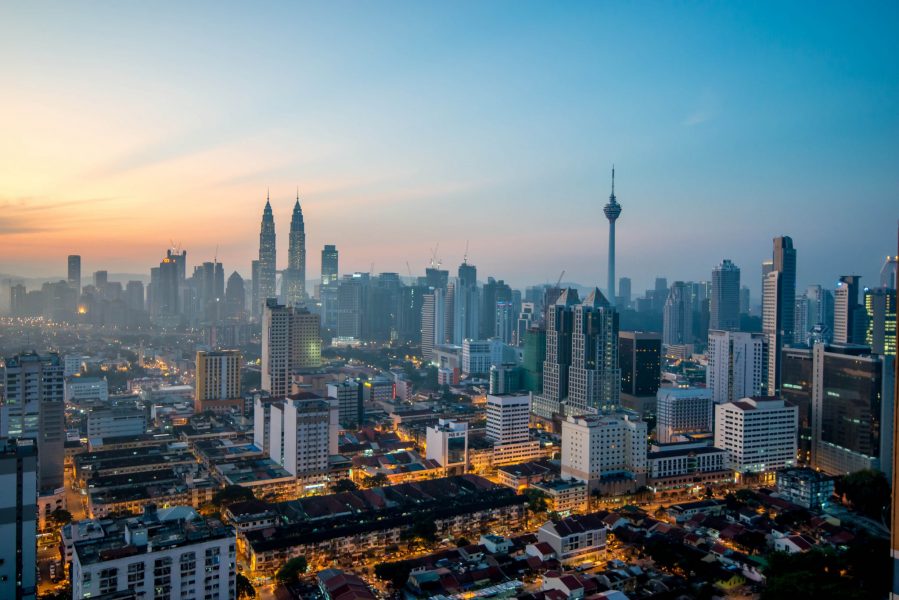 Malaysia will partially reopen its borders to those holding certain employment passes while allowing its citizens to exit the country for an emergency, work, and study purposes.
Foreigners earning at least 10,000 ringgit ($2,340) a month, as well as those holding professional visit passes and resident talent, pass with top management positions, may enter Malaysia without needing immigration's approval, Defense Minister Ismail Sabri Yaakob told a press conference on Friday.
Malaysians may travel overseas by showing proof of their travel purpose to immigration officers at airports, he said.
Those traveling to Malaysia must still undergo Covid-19 tests before departure or upon entering the country, Ismail Sabri said. Foreigners from "green zone" countries Singapore, Brunei, New Zealand, and Australia don't need to undergo 14-day home quarantine, but they must use the government's MySejahtera App for monitoring purposes, he said.
Singapore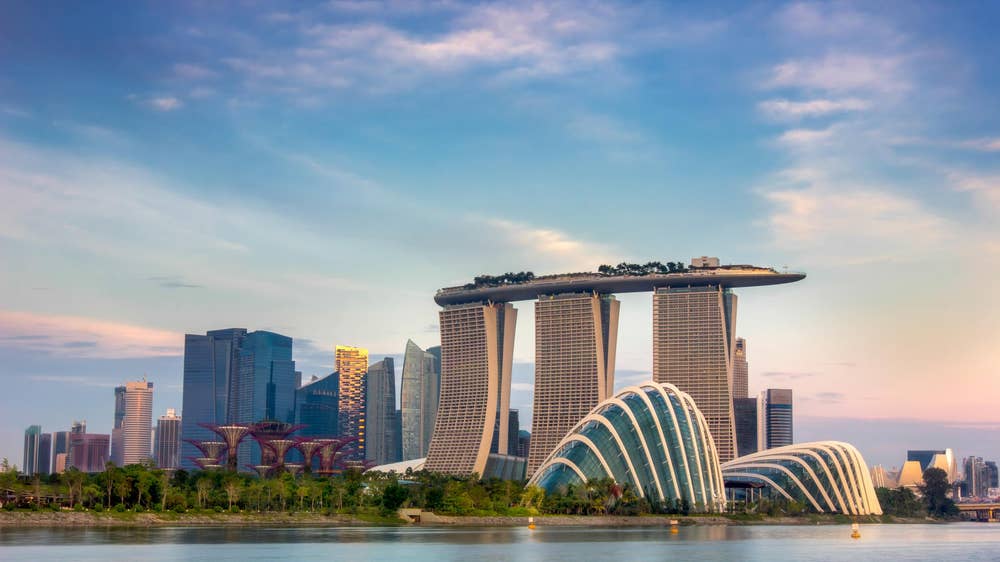 As of March 23, "short-term visitors" are prohibited from entering Singapore. A 14-day stay-home notice will be given to returning citizens, permanent residents, and long-term pass holders.  Restrictions that limit the spread of COVID-19, referred to by the Singapore government as the "Circuit Breaker" was in effect until June 1, and the economy has slowly reopened since then. Face masks are required, and those who violate safe-distancing regulations are subject to fines and imprisonment.
As part of the resumption of activities in Phase 2 after the Circuit Breaker, tourism businesses in Singapore will be permitted to resume operations in stages from 1 July, beginning with 13 attractions. STB will also allow domestic tour operators to begin submitting their applications to resume operations. Currently, short-term visitors are still not allowed to enter Singapore, except for the following, subject to conditions:
Visitors issued with SafeTravel Pass.
Visitors with an approval letter of entry from the relevant agency in Singapore.
The Safe Travel Pass is a mandatory document for travelers arriving from approved countries/regions seeking to make essential business and official travel to Singapore under Green / Fast Lane arrangements.
Thailand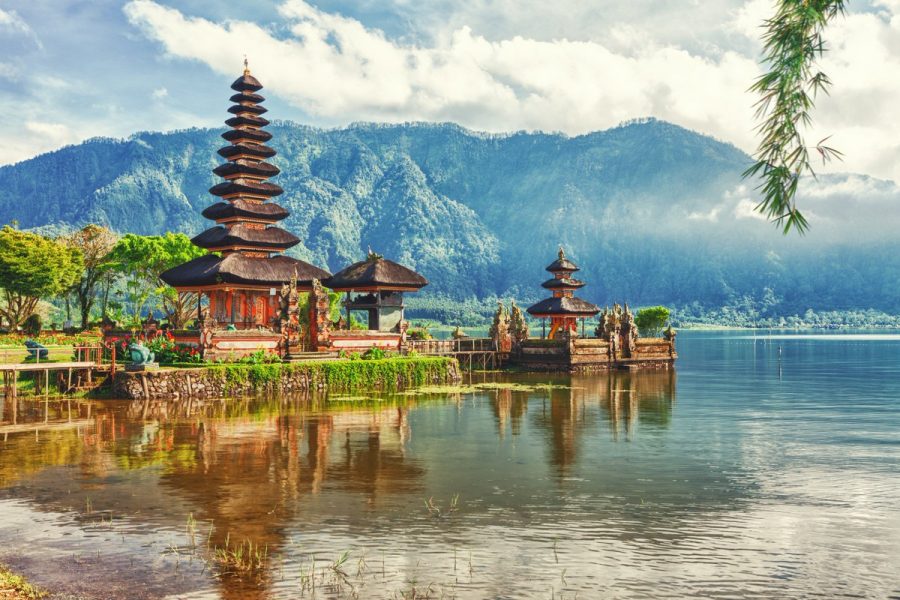 On June 25, 2020, the Government of Thailand approved a draft plan for relaxed measures for foreigners entering Thailand, which could see the reopening of international tourism as of August 1, 2020.
Thailand's draft plan includes three phases of reopening:
Phase One: Business travelers, investors, skilled workers, people with Thai family members, teachers, etc. Phase Two: Medical tourism travelers
Phase Three: General tourists
The timelines for the phases are still in a proposal state, but are drafted as follows:
Phase 1: July 1
Phase 2: July 1
Phase 3: August 1
Six of Thailand's international airports are reopening on July 1st, handling both domestic and international arrivals. (Don Mueang, Phuket, Chiang Mai, Hat Yai, Chiang Rai, and Suvarnabhumi)
Japan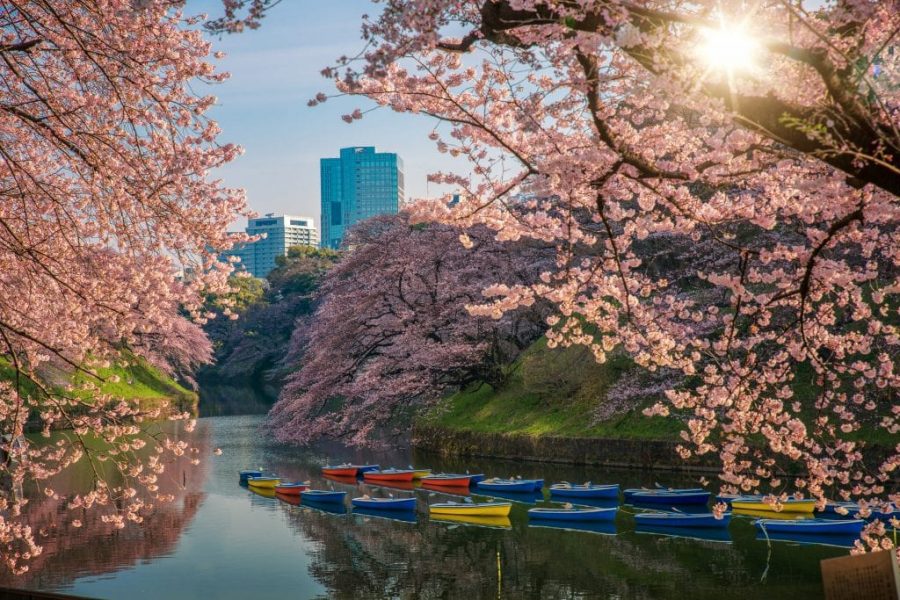 While domestic tourism is starting to move towards normalization, Japan's borders remain closed to international tourists, and there are no signs that the borders will be opened to considerable numbers of tourists anytime soon.
Japan is currently refusing entry to non-Japanese people who have been to any of over 100 designated countries across the world within the past 14 days, including the United States, Canada, Australia, New Zealand, Singapore, Malaysia, Indonesia, Thailand, Vietnam, the Philippines, South Korea, China, and most European countries (including the UK), except under special circumstances.
Japan is also temporarily suspending visa exemptions, for the time being, making it necessary for all visitors to apply for a visa before traveling to Japan.
Furthermore, all people entering Japan, including Japanese nationals, will have to undergo quarantine at a designated location and may not use public transportation for 14 days upon the arrival.
China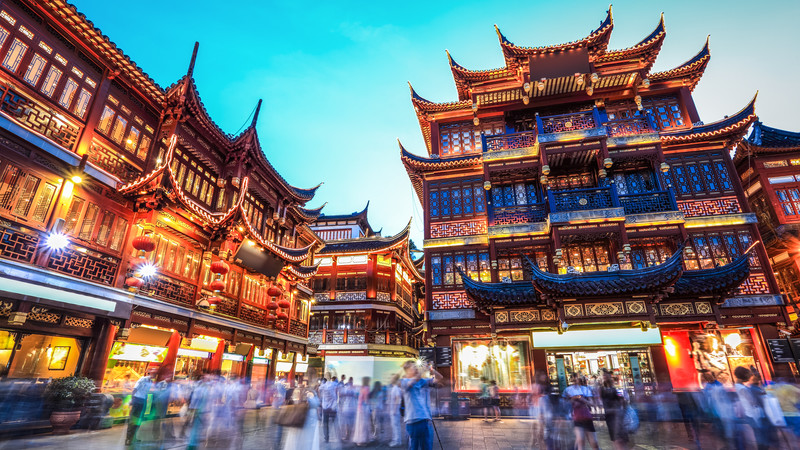 The U.S. has placed China under a Level 4 travel advisory, advising that all travel to the country be avoided. From midnight (0 a.m.) of March 28, 2020, China suspended the entry of most foreign nationals, citing the temporary measure as a response to the rapid spread of COVID-19 across the world.
According to the announcement was made by China's Ministry of Foreign Affairs (MoFA) on March 26, foreigners who hold the following visas, even valid ones, are not allowed to enter China now:
Chinese visa;
Residence permit;
APEC business travel card; and/or
Port visa
The ban also applies to those who are planning to enter the country under the following policies:
24/72/144-hour visa-free transit policy;
Hainan 30-day visa-free policy;
15-day visa-free policy for foreign cruise group tours through Shanghai Port;
Guangdong 144-hour visa-free policy for foreign group tours from Hong Kong or Macao SAR; and/or
Guangxi 15-day visa-free policy for foreign tour groups of ASEAN countries
However, those who hold the following visas will not be affected:
Diplomatic, service, courtesy, or C visas;
New visa successfully applied for from Chinese embassies or consulates overseas after the announcement of the Ministry of Foreign Affairs
Indonesia
On April 23, the government imposed a travel ban that included practically all domestic and international flights, excepting ones to allow foreign nationals to evacuate. On May 8, it eased the former ban to allow some domestic air travel to resume for those who have necessary, documented reasons to fly.
Indonesia has now entered the transitional phase of the Large-Scale Social Restrictions (PSBB) that had been implemented to counter the COVID-19 outbreak. Some of the public places have reopened with new protocols and, are getting ready to safely welcome visitors back to Indonesia.
Bali will reopen its borders to international tourism on September 11th announced the Governor of Bali, Wayan Koster. The Bali Governor stated that domestic tourism will resume on July 9th, 2020, and will continue into August. If at that time local transmission is low, Bali will reopen its borders to foreign tourists.
"Once again I emphasize, this is just a plan, not a schedule that will definitely be implemented," explained the Governor. "Whether or not this is carried out will greatly depend on the situation and the dynamics of the development of Covid-19 in the field, especially local transmission in Bali," Koster added.
South Korea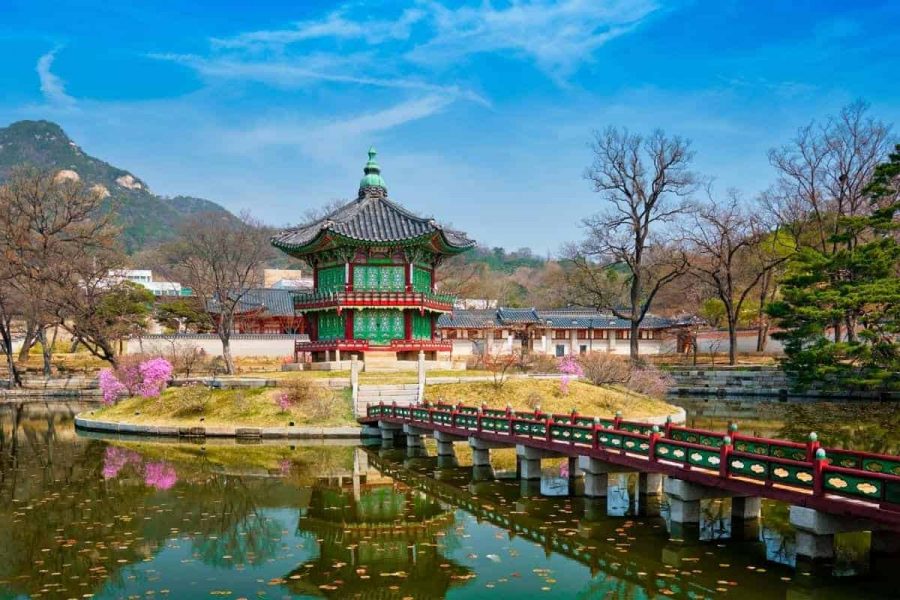 As of April 1, all travelers arriving in South Korea must complete a 14-day quarantine at their place of residence or a government center, out of pocket (about $100 per night). Anyone with symptoms will be subject to testing, and all passengers must also log into the Self-Diagnosis Mobile App daily for 14 days to answer questions.
Vietnam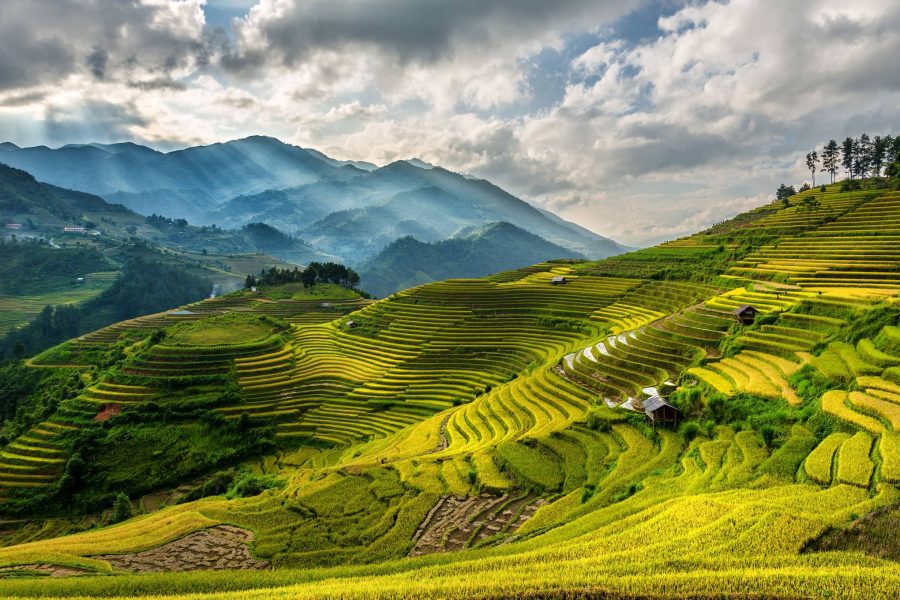 Vietnam, which was praised for its decisive action in containing the coronavirus is slowly reopening.
According to its government online newspaper VGP News, Vietnam will begin issuing e-visas to international travelers from 80 countries starting July 1.
These e-visas will be valid for entry at eight international airports, 16 international border gates, and 13 seaports across the country, meaning tourists can enter Vietnam by air, land, and sea.
Vietnam saw 369 confirmed cases of COVID-19 and no related deaths at the time of writing.