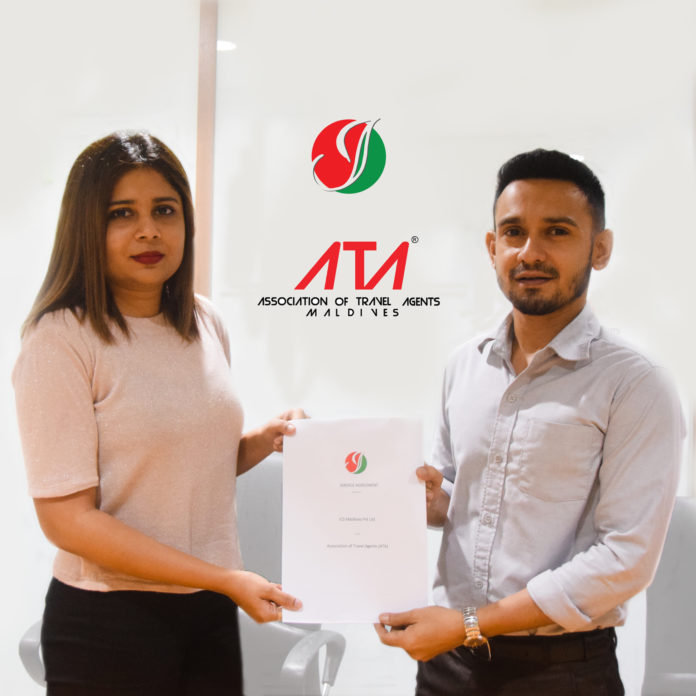 Association of Travel Agents (ATA Maldives) and ICS Maldives announces the signing of an exclusive Marketing and PR Agreement for promoting Maldives worldwide. The agreement was signed by the Secretary General of ATA Maldives Ayiz Ahmed and Marketing Manager of the ICS Maldives, Fathimath Laena on the 27th May, 2018 on behalf of their respective companies.
ICS Maldives will be managing and hosting International Travel Fairs and Roadshows on behalf of ATA Maldives, along with handling all the marketing and PR activities of ATA. Founded in October 2014, ATA Maldives comprises and represents the interests of the travel agents and tour operators of the Maldives, to serve and strengthen the travel industry in Maldives.
ICS Maldives is among the leading advisory companies with 22 years of experience, specializing in economic, social, financial and management consulting services for leading companies in the Maldives.