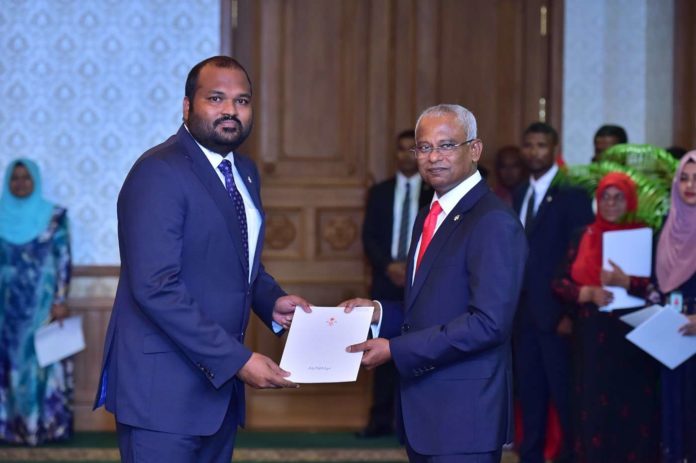 Maldives Association of Tourism Professionals (ATP) has extended its heartfelt congratulations and best wishes to His Excellency President Ibrahim Mohamed Solih, Vice President Faisal Naseem and the newly appointed Minister of Tourism, Honorable Ali Waheed according to the press release by the association.
The association outlined that it appreciates the new Government for recognizing the importance of guesthouse tourism, generating foreign exchange, creating new jobs while stimulating the economy. Last year, Maldives recorded 1.3 million tourist visitors while witnessing over 129 operating resorts, over 145 safaris and more than 700 guesthouses in 70 islands.
ATP is looking forward to working closely with the new Government as well as the Ministry of Tourism to further strengthen the tourism industry of Maldives and establish avenues to develop tourism, its affiliated institutions, and the people.
ATP aims to bring together entire tourism and hospitality professionals under one organized body. Our mission is to develop human capital along with promotion of "Maldives" as a brand destination with integrity, making Maldives tourism a responsible and sustainable industry.
Additionally, ATP aims to develop solutions to problems within the tourism industry, identify ways to exploit new potential markets and sustainable resources, implement emerging technology to take Maldives tourism into the future, and to empower the workforce supporting the tourism industry through training, conferences, workshops, development and research.
Dr Hussain Sunny Umar, President of ATP stated that the association wishes the President, Vice President and Tourism Minister success in all their endeavors.