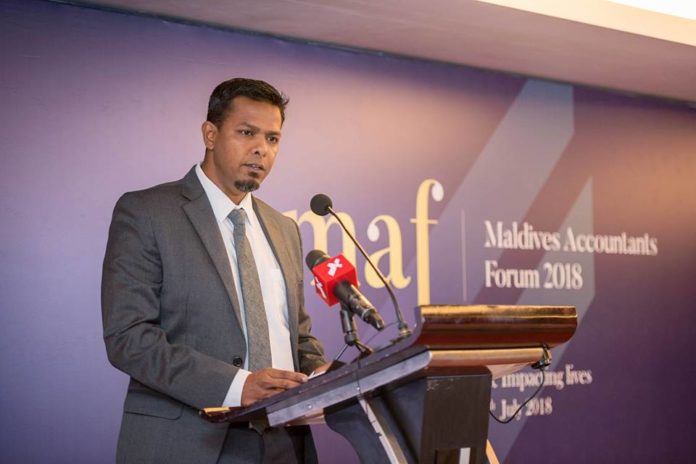 The Maldives Accountants Forum (MAF) 2018 hosted by the Auditor General's Office was inaugurated on July 2, 2018 by the Minister of Economic Development, Mr. Mohamed Saeed. The inaugural session of the MAF attended by professional accountants, expert panelists, members of staff of the Auditor General's Office, industry experts and special invitees was held at Hotel Jen, Male'. Notable among the attendees gracing the opening ceremony was Dr. In-Ki Joo, Deputy President of the International Federation of
Accountants (IFAC).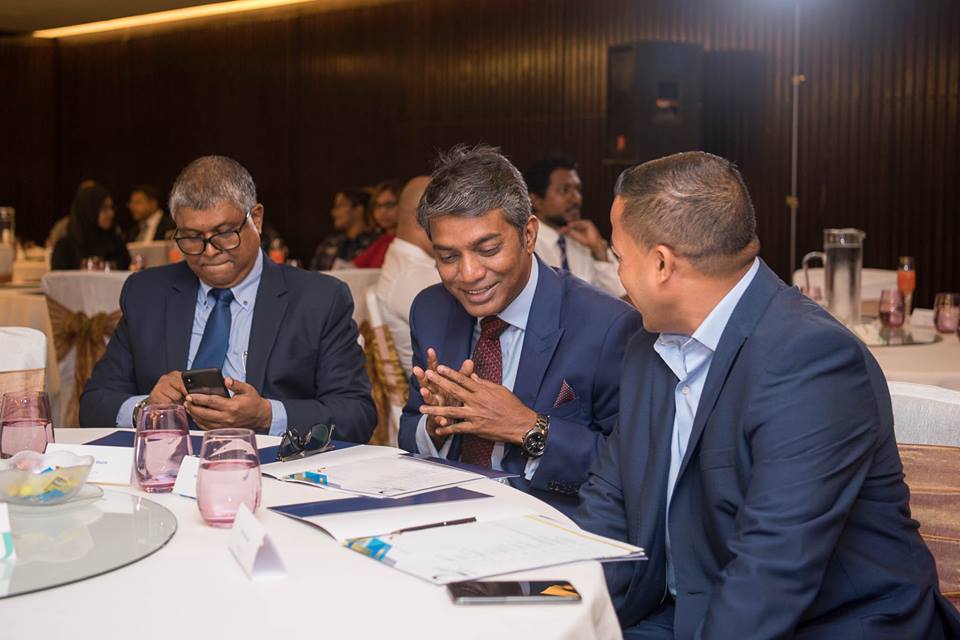 Held in 2017 for the first time, the MAF is an initiative of the Auditor General's Office. The forum has since become an annual event which brings together the auditors, professional accountants, industry experts and regulators to discuss and deliberate on matters of mutual interest with the aim of creating a better understanding and trust among key stakeholders.
Speaking at the forum, the Auditor General, Hon. Hassan Ziyath stated that the forum was initially held last year with the intention of creating a national platform for accounting professionals and auditors to share stage with industry stakeholders and professional experts. "The purpose of this Forum is to protect and promote the interest of accounting professionals, explore further avenues for develop and engagement with our stakeholders and community", the AG added.
He also shed some light on the regulations and bills affecting the profession. "The Maldivian Chartered Accountants Bill, which is crucial for the development of the profession, will be sent to parliament this year. I would like to thank the Attorney General for his contribution in making this possible. We will soon publish our revised licensing regulation that would ease the license renewal process. I am also very delighted to announce that we will be launching the first ever professional directory during this month."
In his speech , the Auditor General, Hon. Hassan Ziyath requested students and graduates  to get the required experience. "For our aspiring students and graduates willing to join this profession, I encourage them to undergo the required experience and grooming under the expert guidance of an established firm." also called upon the audit firms local and foreign to open their doors to these students.
The theme of MAF 2018 is "Adding Value & Impacting Lives". The MAF 2018 will continue until July 5, 2018. The three days of technical sessions will be held at the Auditorium of the Auditor General's Office.