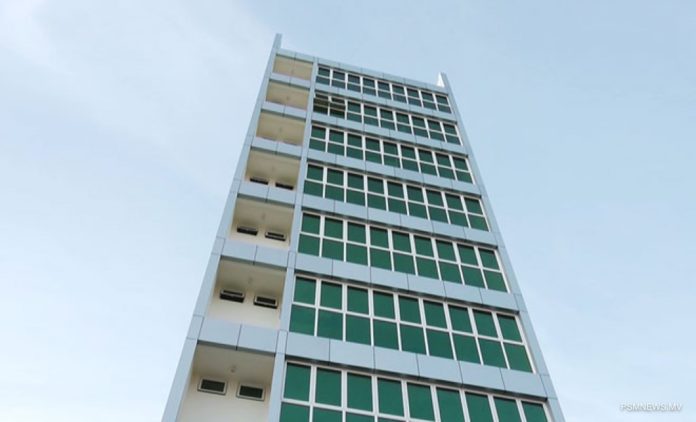 Islamic ministry's audit report for 2017 stated that "Dhaarul Eeman", built with assistance from "waguf" funds, which was formed to disburse on mosques and using funds from the state budget, was rented out in such a way that is causing the government to suffer losses.
According to the Islamic Ministry's financial report of 2017, due to the manner Dhaarul Eeman's 9 storeys are leased out, the state suffers a loss of MVR 108,000 yearly. In addition to this, when considering the entire period of renting out, the complete loss becomes MVR 540,000. 
The report also showed that in the beginning, the floors were rented out without signing an agreement. According to the audit report, a total of 10.4 million rufiyaa remains unsettled to the ministry and the report also shows that effort was not put in by the ministry to acquire this money.