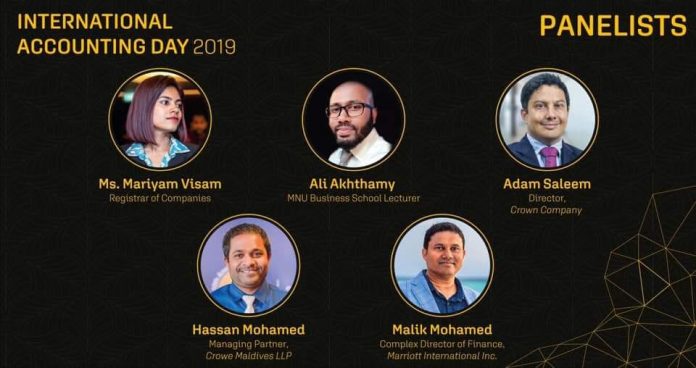 The Auditor General's Office has announced that a special function is being conducted today in celebration of International Accounting Day 2019 at MNU Business School Auditorium.
Organized in association with MNU Business School and ACCA Members Association of the Maldives (AMAM), the function will see a special speech by AMAM as well as by the Chief Guest, Minister of Finance Ibrahim Ameer. The Auditor General of Maldives, Mr. Hassan Ziyath is expected to start off the function with a few remarks.
Further to this, a panel discussion on the topic 'Shaping the Accounting Profession' is also scheduled to take place at the function.
Panelists for the discussion include Ms. Mariyam Visam – Registrar of Companies, Ali Akhthamy – MNU Business School Lecturer, Adam Saleem – Director of Crown Company, Hassan Mohamed – Managing Partner of Crowe Maldives LLP and Malik Mohamed – Complex Director of Finance, Marriott International Inc.