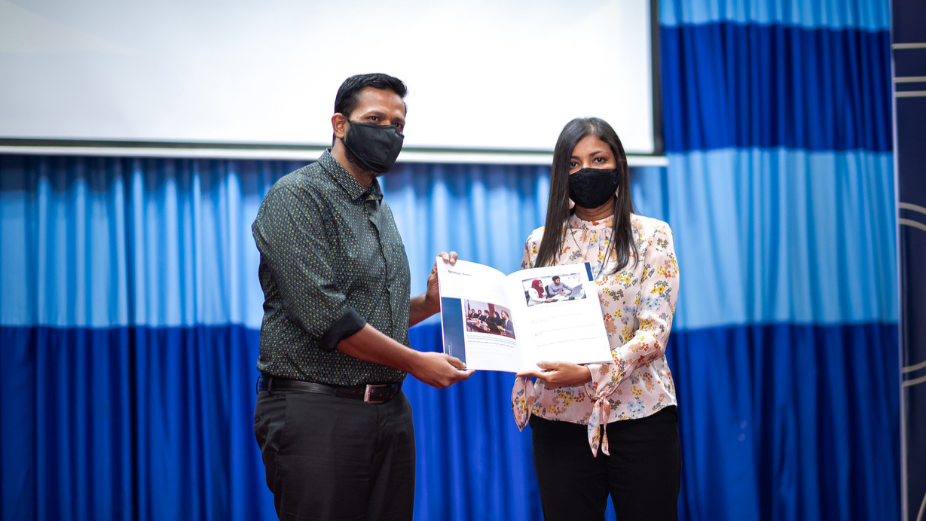 The Auditor General's Office (AGO) has now launched their Strategic Plan for the years 2021-2024. It was launched in a special ceremony held on Tuesday, in commemoration of the AGO's 72nd anniversary.
The plan was unveiled by Auditor General Hassan Ziyath and Member of Parliament for Addu's Meedhoo constituency Rozaina Adam.
According to Hassan Ziyath, the plan sets out to develop a transparent system to counter wasteful expenditure, fraud and mismanagement of state funds.
The ceremony was also attended by Member of Parliament for Kinbidhoo Mohamed Nashiz, who is the Chairperson of the Parliamentary Committee on Public Accounts.
Nashiz stated that the committee had ongoing collaboration with the AGO, adding that the plan would further strengthen the institution. According to him, the development of AGO's new administrative offices will be facilitated through a contract financing tender in the coming year.