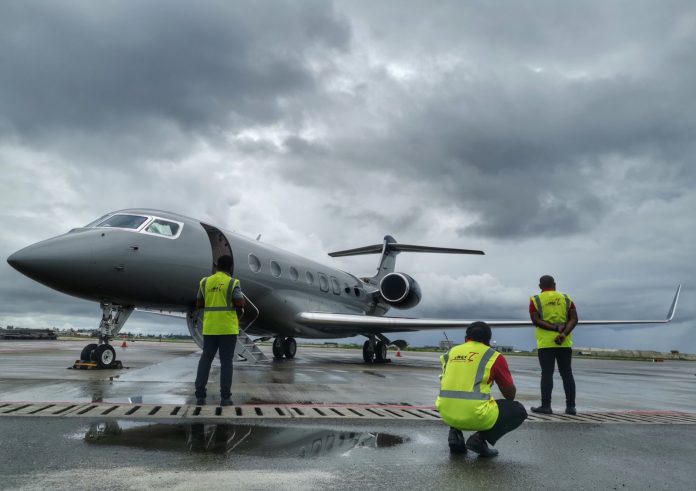 Avia Maldives began its operations in August 2011 providing a number of services from Aircraft handling, Supervision, inflight catering, hotel reservations, etc. The company has consistently worked towards raising the standard of Maldivian aviation services and boast the biggest Maldivian General Aviation Supervision team currently in operation, with at least three members manning each operation around the clock. Furthermore, as a member of EBAA, MEBAA, and NBAA, strict adherence to quality and safety standards are guaranteed. At present, Avia Maldives is based in Velana International Airport, Gan International Airport, and Maafaru International Airport.
The COVID-19 pandemic has had a significant impact on the aviation industry as countries around the world have implemented travel restrictions of varying degrees. This has led to reexamining of operations in order to adjust to the radically different demands of air travel during these unprecedented times. Since Maldivian borders closed on March 27th, Avia Maldives continued to carry out Special Permit operations at Velana International Airport and Maafaru International Airport. This includes the supervision of a number of repatriation flights and humanitarian flights from Velana International Airport.
As the Maldives all international airports are open for arrivals, the team at Avia Maldives, are wholly prepared to provide their services, at Velana, Gan and Maafaru International Airports. All operations will be carried out with extra precautionary measures and in full compliance with the guidelines for restarting tourism and air travel, recommended by the Health Protection Agency and Civil Aviation Authority of Maldives.
While we have observed growth in General Aviation traffic during this period of time, perhaps it is time airports intensively considered for private flyers. The private aircraft will be one of the safe modes of travelling since the number of passenger contacts will be very low compare to scheduled operations. Avia Maldives looks forward to assisting aircraft handling/ supervision in Velana Int'l Airport, Gan Int'l Airport, Maafaru Int'l Airport and Dhaalu Airport.