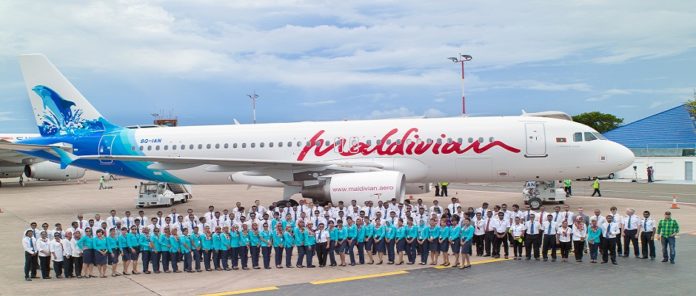 The government has decided to launch a scholarship scheme for studies in the aviation industry. This was announced by Transport Minister Ms. Aishath Nahula at the function held to celebrate Aviation Day on the night of 7th December. 
Ms. Nahula said that in the coming 10 years, the aviation industry will require several well-educated individuals to expand the industry and that this scheme is introduced to support the development of these individuals.  
The minister believes that the air transport links need to be strengthened by making sea planes widely accessible to a large percentage of the population. She also believes that more domestic airports should be transformed into profitable businesses and that more airplanes need to be imported into the Maldives.