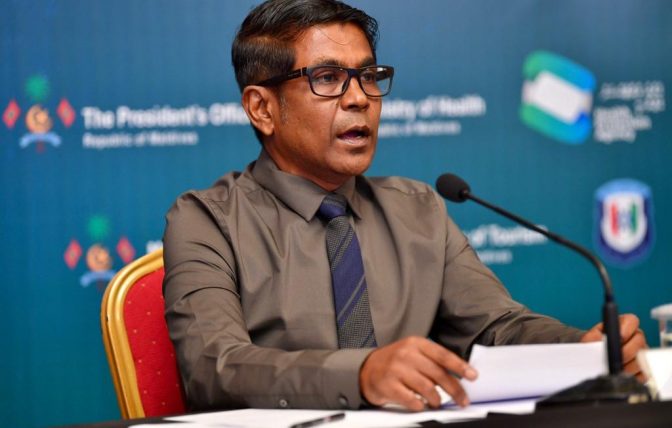 Maldives aviation sector will be key for tourism recovery, Maldives Marketing and Public Relations Corporation (MMPRC) Managing Director Thoyyib Mohamed said.
Thoyyib highlighted that post COVID-19, travelers will have itchy feet taking long haul flights and transit flights. It will be a risk and travelers would prefer the alternative: chartered flights. Maldives is currently receiving a number of requests for this and we need to address this, he said.
Thoyyib also mentioned that Maldives needs to explore more sectors. Welcoming the same airlines and flights won't do as there are still a number of flights and charters worldwide. The tourism industry is trying hard to make this happen but faced with challenges. While Ministry of Tourism and MMPRC is preparing to welcome the world to Maldivian shores, aviation sector too needs to fast track their work to make this happen.
"From July to December 2019, Maldives welcomed 12,000 flights and achieving even 50% of that will help us reach the new target of 850,000 tourists in 2020," Thoyyib said. "Marketing Maldives, destination marketing is not solely our job. It involves the Ministries, private sector companies and everyone. It is involved from the very first moment a traveler is greeted at the immigration counter of the airport. The COVID-19 pandemic is the worst to hit the tourism industry of Maldives. It is going to be a tough job to overcome this but it is not impossible. We can all join hands and work together to welcoming travelers back to the paradise destination with the new normal."