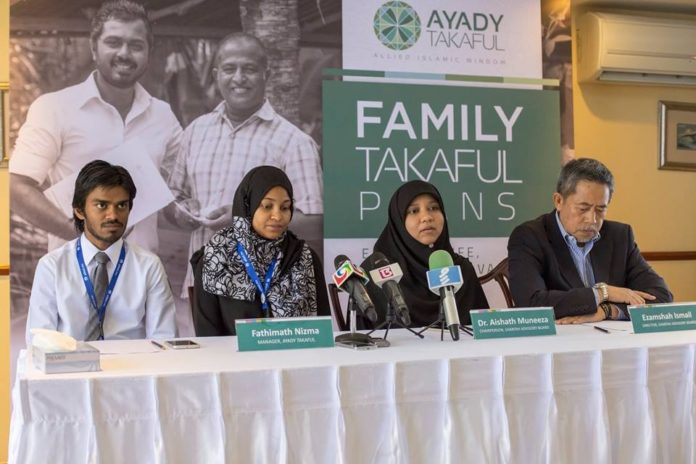 In a press conference held in Mookai Hotel, Allied Islamic window; Ayady Takaful introduces family Takaful package. Family Takaful is a package especially designed for families to ensure financial security and stability in the long term.
Under slogan "Embrace life with Islamic values" this saving scheme consists of 3 Takaful plans, namely Child Education, Mortgage Takaful and Investment Takaful.
Speaking at the event, Chairperson of Islamic Shariah board Ms. Aishath Muneeza stated that today is a special occasion whereby the Maldivian community is offered a chance to experience shariah complaint family Takaful plans for the first time.