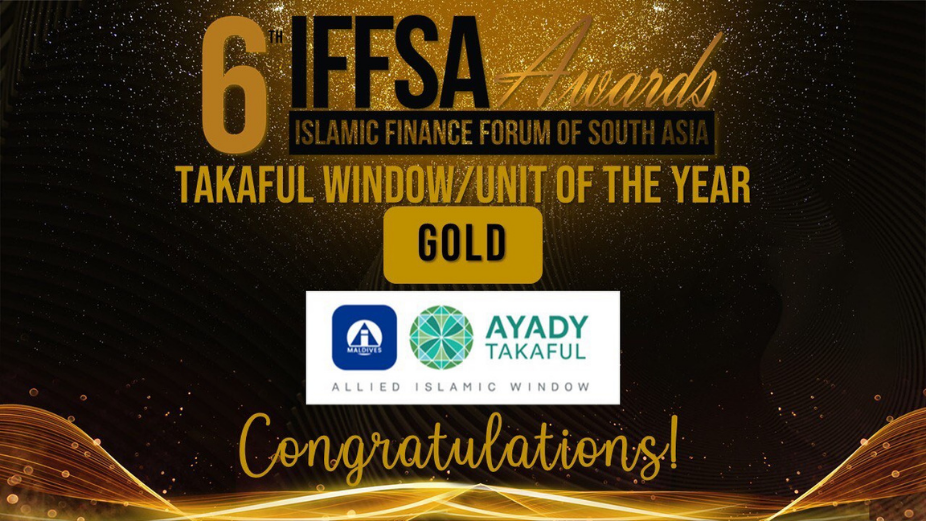 Ayady Takaful, the Islamic Window of Allied Insurance, has bagged a Gold Award under the Takaful Window/Unit of the Year category at the Islamic Finance Forum of South Asia (IFFSA).
Taking to Twitter, Allied Insurance congratulated the Ayady Takaful team on the commendable accolade.
Ayady Takaful is an Islamic Window instigated by Allied Insurance Company, the leading insurance company of the Maldives. As there is a very significant need for an Islamic concept of risk management system in the country, Allied Insurance wishes to make Ayady Takaful a compelling business scheme supporting a community well protected and connected, with a combination of ethical investment policy, significant growth potential and price competitiveness.