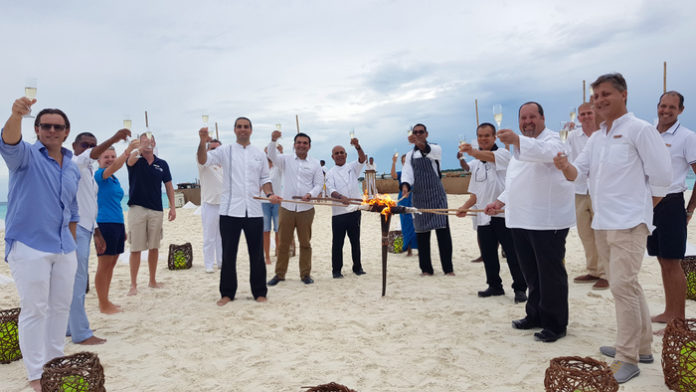 Summer is coming and what better way to welcome our guests than joining forces with other resorts in Baa Atoll to offer our best, as a destination?
With this thought in mind, resorts namely – Soneva Fushi, Four Seasons Landaa Giraavaru, Dusit Thani, Amilla Fushi, Vakkaru Maldives and Finolhu, all located in Baa Atoll have come together to celebrate the Summer Festival with a bang in Baa Atoll calling it the "Baa Atoll Summer Festival 2018".
This first ever and one-of-its-kind festival will be held from 20th July to 3rd August 2018, bringing the best each resort has to offer in the dining scene. Guests from each resort will have the opportunity to experience the varied cuisines Baa Atoll has to offer as a destination, on dedicated nights. This will give them a taste of the creativity and service, with a chance to explore other islands during their stay. As per MATATO (Maldives Association of Travel Agents & Tour Operators), Destination Marketing is the new trend Maldives is aiming for. Stats show that the tourism industry has welcomed more than 1.3 million tourists in 2017 and this number will grow for the market this year and in the years to come.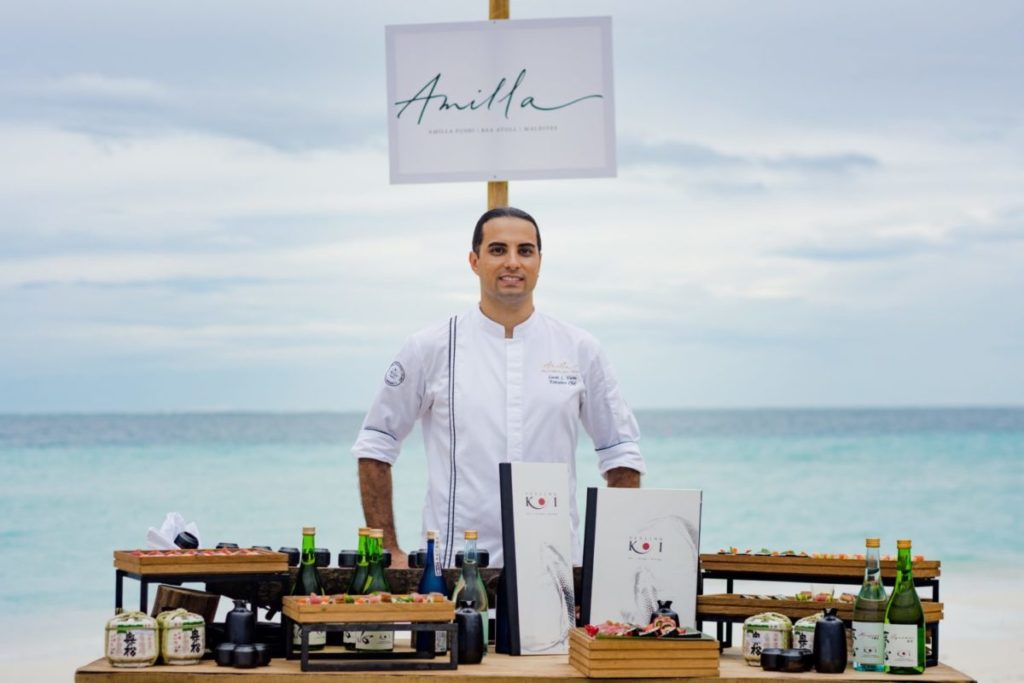 "The Baa Atoll Festival is a brilliant concept and opportunity, and hopefully becomes an annual event that resorts and guests look forward to. And I hope this festival will be marketed to tourists around the world through all these resorts PR channels", says MATATO President Abdulla Ghiyas. On Wednesday, 9th May 2018, all participating resorts came together in Soneva Fushi Sandbank to bring this festival to light with an official announcement during a gathering with Chefs, Marine Biologists and the leaders.
The Baa Atoll Festival will officially launch on Friday, 20th July 2018, with a cocktail event in each of the resorts where the teams will celebrate with their guests the opening night. From Saturday, 21st July, each resort will welcome the guests from other resorts with a special set menu for dinner in their featured dining restaurant, for two consecutive weeks on a designated night. This gives the resort the opportunity to showcase its 'Dining Scene' to the guests of the resort itself and those visiting from the other islands for dinner, transportation will be organized by the respective resorts to the featured resort on a daily basis, for a minimum charge of $25++ per person. If the guests would like to repeat their experience in a specific resort, then special arrangements will be made to accommodate the same.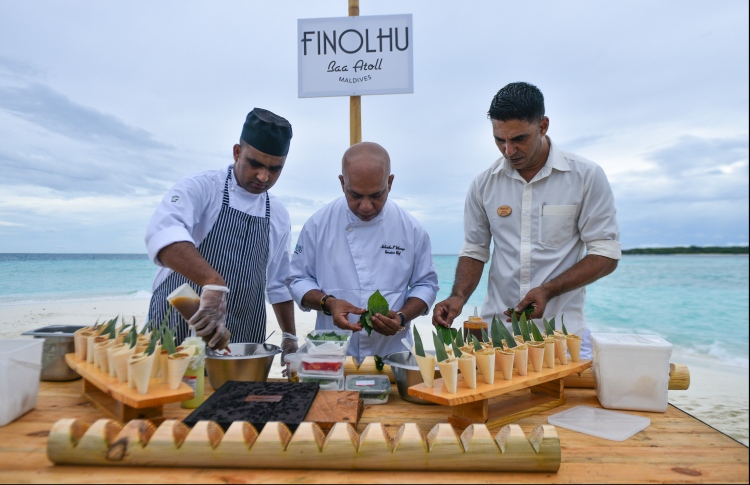 Each resort will present a set menu for $120++ per person on food with a special menu for kids. Therefore the price of the menu in each featured restaurant will remain the same. This is compiled with an aim to create an experience for the guests as the talented chefs unveil their dishes.
This destination dining concept aims to tantalize the taste buds of our guests in all participating resorts and make Baa Atoll location in Maldives a 'must visit' Atoll during summer. Moreover, during this summer festival, each resort will offer a calendar of activities to keep the entire family entertained, from water sports to kids' activities and more.
The team have come together to show the strength in the form of a dedicated website and social media account that will be constantly updated with beach activities, events and water experiences. With this first ever event, Baa Atoll destination has created a benchmark for itself and aims to be more creative in the years to come with the support of Maldives Media. The Baa Atoll Festival closing ceremony will once again bring the teams together in celebration, on a Sandbank for a Catamaran Regatta competition on Sunday, 3rd August 2018.