School children across Baa Maalhos are competing in a 'Zero Waste Challenge' to increase community recycling and help rid the island of single-use plastics and other garbage that spoil the natural environment.
The challenge has pitted different grades at the local school against each other. The school grade that manages to collect and segregate most garbage, which is then sent for recycling, wins the challenge.
The competition ran from 19 May to 15 June. The winners will be announced on 19 June 2019.
Students, their parents and teachers have been collecting recyclable waste, such as plastics and tin cans, and storing them in bags. On assigned days, the waste is counted and points are given based on total weight.
If students failed to properly clean the recyclable waste, they do not gain any points. Cans and bottles have to be washed and must not have residual food or drink. This is so items are stored nicely at home or school, and don't smell or attract insects until they are collected for recycling or processing.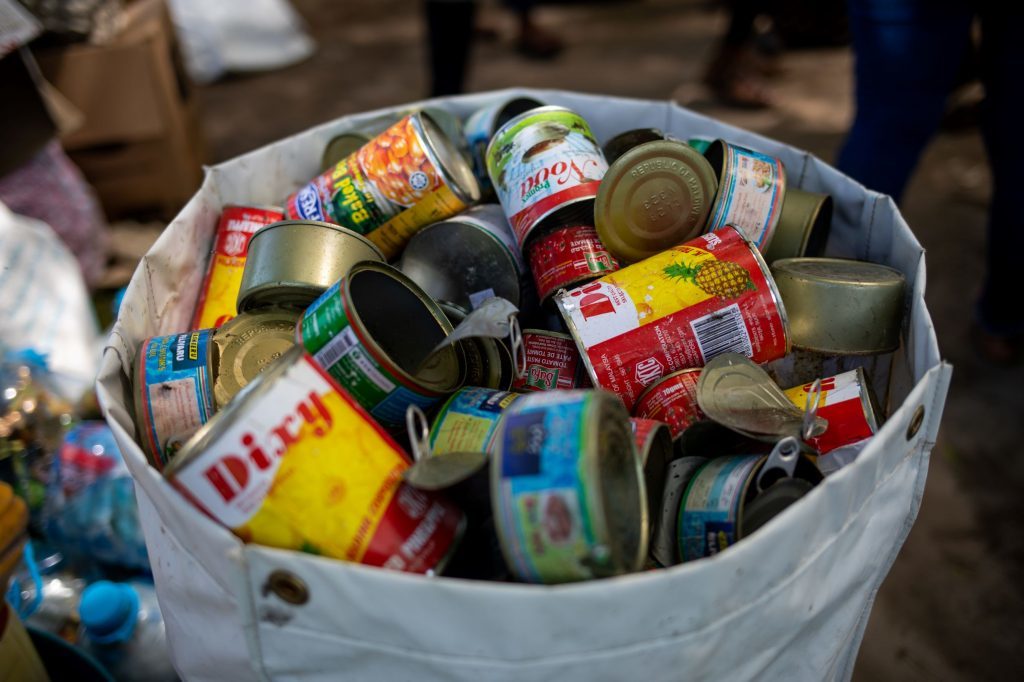 Students were encouraged to collect litter from around the island but were not allowed to consume more products to increase their score.
Prizes for school grades that collect the most recyclables include a trip to snorkel with Manta Rays at Hanifaru Bay, a lesson in astronomy at the Soneva Fushi observatory, and for younger children, a day-trip to The Den, the outstanding children's play park at Soneva Fushi.
Mr. Abbas Hussein, the Maalhos School Principal, said, "Our students have learnt the importance of reducing, reusing and recycling waste in order to keep a clean and healthy environment. This first-hand experience of zero waste will shape students' lives to be brighter and healthier in the future."
Mr. Khady Hamid, the Community Engagement Manager at Soneva Fushi, further noted with regards to the initiative, "What is taking place in Maalhos is an inspiration. The Zero Waste Challenge has inculcated positive behavior, and households are now used to segregating waste and preparing it for recycling. Maalhos has never looked so clean because students have been picking up litter from the beaches and the jungle."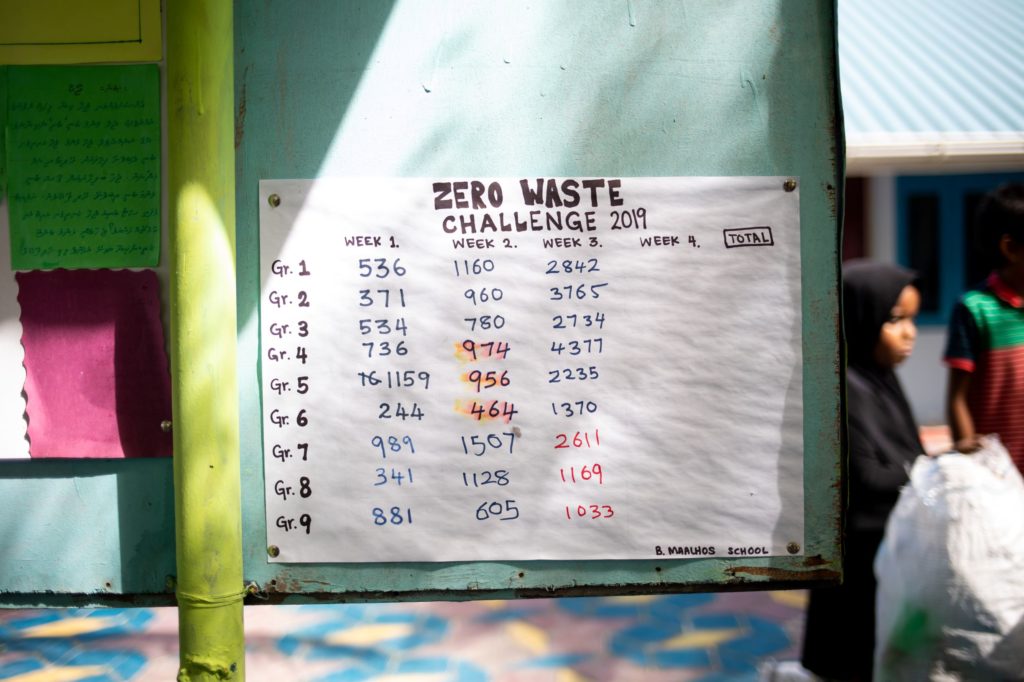 The 'Zero Waste Challenge' is part of the 'Namoona Baa' initiative, launched in February by the island council presidents of Maalhos, Dharavandhoo, and Kihaadhoo in partnership with Soneva (Soneva Fushi resort is located next door to Maalhos). 'Namoona Baa' was launched in response to the waste and plastics crisis that is overwhelming the Maldives and ruining the environment.