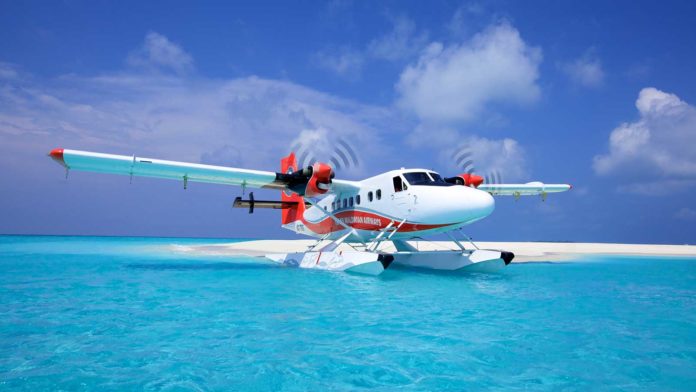 Bain Capital LP, together with Chinese partner Tempus Group Co. has purchased Trans Maldivian Airways (TMA) from Blackstone for around USD 550 million. According to the Economic Times, the two sides signed the agreement on Sunday.
Bain Capital, the American investment company and Chinese conglomerate Tempus Group, which runs businesses including tour operator Shenzhen Tempus Global Travel Holdings and TBRJ will be earning the benefits of a large number of tourists visiting the Maldives and travelling by seaplane.
Once finalised the deal will be the biggest exit by Blackstone in the Asian market. It is said that Blackstone made a total of USD 115-USD 120 million I the business in debt and equity.
Meanwhile, Bain and its partners will become owners of TMA with 80% stakes and rest of minority shareholders and local founders will be staying on with a small stake.
Trans Maldivian Airways Pvt. has one of the biggest seaplane fleets in the world. In 2013, Blackstone bought two seaplane operators in the Maldives, Maldivian Air Taxi and Trans Maldivian Airways and merged the two operators into one under the TMA brand.
"TMA is well-positioned to capture the growing tourism demand in the Maldives. Leveraging Bain Capital Private Equity's successful track record in the leisure industry, we look forward to working with the current management team, employees and customers of TMA to continue to grow and support the industry," said Jonathan Zhu, MD, Bain Capital Private Equity said.
"We were able to apply our expertise as operators to help Trans Maldivian expand and grow into one of the largest companies in the Maldives and the world's largest seaplane operator." Amit Dixit, Head of Blackstone Private Equity in India stated.
In 2016, TMA operated over 120,000 flights, flying close to a million passengers across the archipelago. In the Maldives, Seaplane is the favoured mode of transport between Velana International Airport and a lot of resorts, especially those situated in the outer atolls.