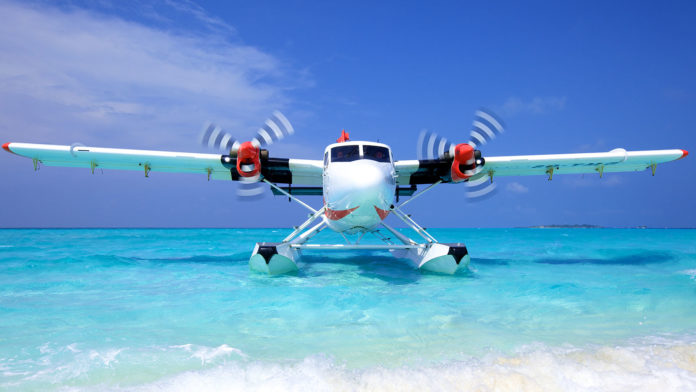 American investment company Bain Capital LP has partnered with Chinese conglomerate Tempus Group Co. in a bid to purchase the controlling stakes of Trans Maldivian Airways Pvt. (TMA) according to Bloomberg media reports.
Citing unrevealed sources, Bloomberg stated that the joint partners of Bain and Tempus are discussing a valuation of about USD 500 million. It was also mentioned that Blackstone remains in talks with other potential acquirers as well.
Any agreement made would add to the $26.7 billion of acquirements in the Asian travel industry over the past three years, as per Bloomberg. Blackstone's target is to reach an agreement by the end of the year. There is no certainty of the discussions leading to a deal as official information from the companies has not been received by any news media.
Trans Maldivian Airways Pvt. has one of the biggest seaplane fleets in the world. In 2013, Blackstone bought two seaplane operators in Maldives, Maldivian Air Taxi and Trans Maldivian Airways and merged the two operators into one under the TMA brand.
TMA operates an all-amphibian fleet of 49 aircraft made up of one DHC-6-100, one DHC-6-200, 44 DHC-6-300s, and three DHC-6-400s. In 2016, TMA operated over 120,000 flights, flying close to a million passengers across the archipelago. In Maldives, Seaplane is the favoured mode of transport between Velana International Airport and a lot of resorts, especially those situated in the outer atolls.