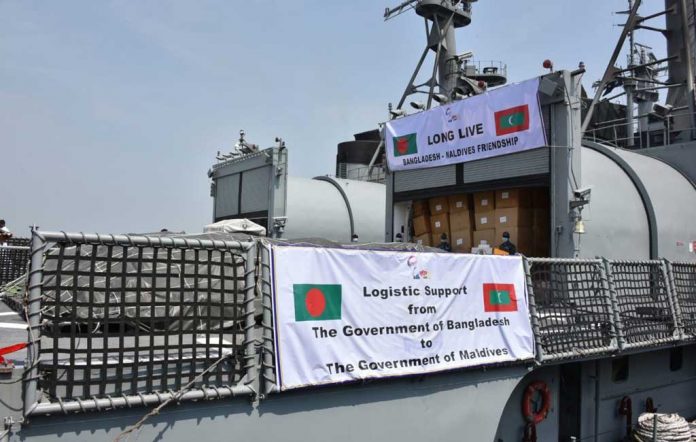 Amidst the COVID-19, Bangladesh will be sending essential items such as staple food, medical equipment, and medicines to Maldives.
Foreign Ministry has revealed that in the essential items sent by Bangladesh includes staple food and fruits and vegetables. In addition to that, they have also sent medical equipment and medicines used in treating COVID-19.
Foreign Ministry also highlighted that the whole aid by Bangladesh weighs up to 100 tons.
A navy ship of Bangladesh has departed from the country to deliver these aids to Maldives.
The government of Maldives has thanked the Bangladesh government for the help and support they have been providing to Maldives, during this difficult time.