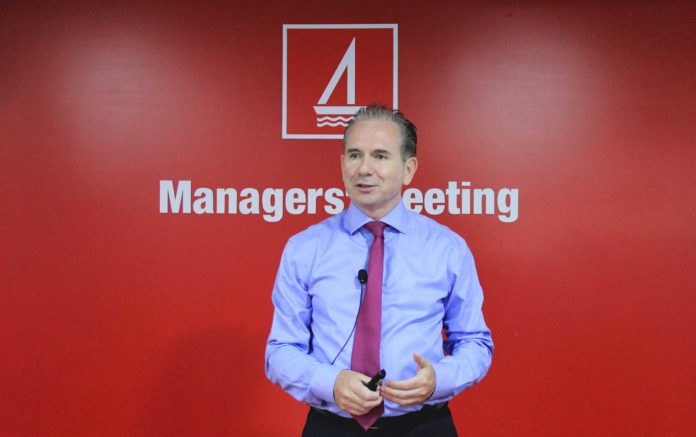 At a gathering today attended by over 100 senior staff, Bank of Maldives CEO and Managing Director Andrew Healy announced some changes to the Bank's executive team to support its business expansion plans for 2017 and beyond.
Mohamed Shareef, current Retail Banking Director, will become Director of Operations. Mr Shareef will also become Deputy CEO, joining Aishath Noordeen as one of two Deputy CEOs. Mr Kuldip Paliwal, Director of Corporate Banking, will become Director of Business, assuming responsibility for both Retail and Corporate Banking. Mr Zulkarnain Taman, an experienced international Islamic Banking professional, will take up the new position of Director of BML Islamic to support the Bank's growth ambitions in this area. All positions become effective from 2nd January 2017.
BML CEO and Managing Director, Andrew Healy commented, "I am pleased to announce today's changes to our team which I am confident will strongly support our business expansion and customer service focus going forward. I wish Shareef, Kuldip and Zulkarnain every success in their new roles."
With a nationwide network of 31 branches across all 20 atolls, 78 ATMs, 4,000 Point of Sale merchants, 191 cash agents, 18 Self Service Banking Centres and 5 Dhoni Banking Units, as well as a full suite of Digital and Online Banking Services, Bank of Maldives is committed to supporting individuals, businesses and communities across the country.