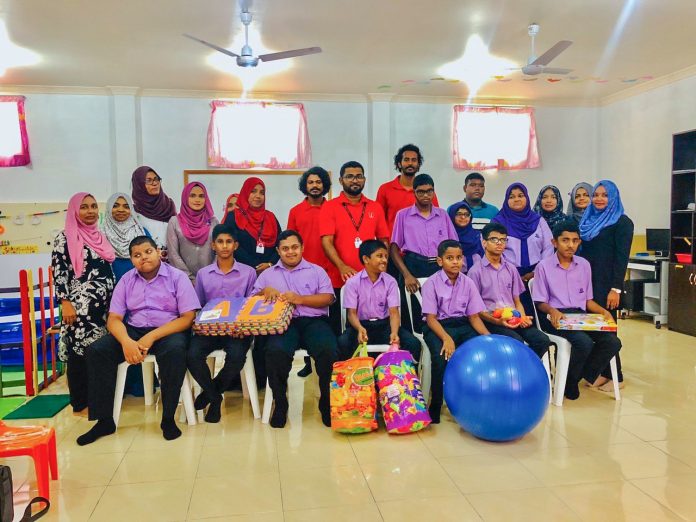 Bank of Maldives has announced the donation of educational tools to 10 islands to aid special education need students. The donation was made to Kelaa School, Ihavandhoo School, Shaviyani Milandhoo School, Noonu Atoll School, Maafushi School, Thoddoo School, Th. Atoll School, Gdh. Thinadhoo Aboobakuru School, Fuvahmulak Hafiz Ahmed School, and Seenu Hithadhoo Sharafudheen School.
The main difficulty faced in providing proper education to SEN students is the lack of educational tools and with the beginning of the new academic year, the donation has reached and made a positive impact in the lives of 300 students studying and receiving therapies.
"We are pleased to support these 300 students with this donation. The tools are carefully selected in consideration of their individual educational needs which aim to develop their capabilities, independence, and social participation. We thank the schools for their continuous support and cooperation" commented BML's Manager of Public Relations Mohamed Saeed.
Bank of Maldives has supported 140 projects as part of the 'Aharenge Bank Community Fund', a nationwide campaign to empower individuals to contribute to society by conducting sustainable community projects. These projects include the donation of motorized wheelchairs to enhance the quality of life for people living with physical disabilities, supporting youth development in the field of sports and supporting projects run by NGOs. BML has contributed MVR 1 million to support projects conducted in 20 islands under its 'Aharenge Bank Community Fund' initiative.