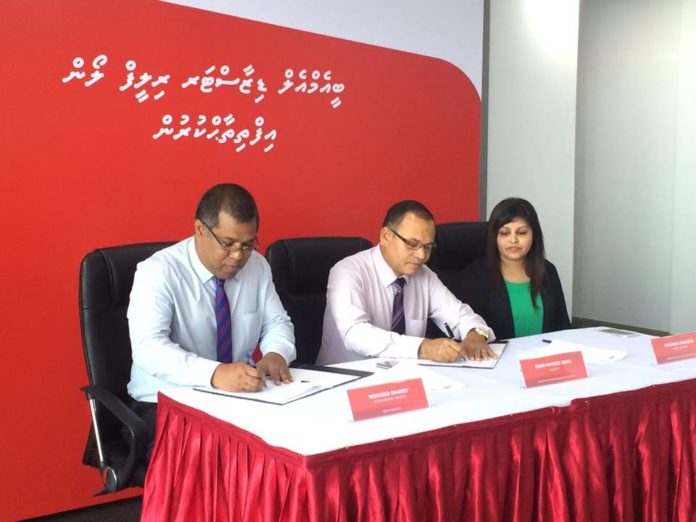 Bank of Maldives has today introduced a new loan product to support victims of disasters to rebuild their homes. The BML Disaster Relief Loan, which is a joint initiative with the National Disaster Management Centre (NDMC), was launched at a small ceremony held today.
This loan product is aimed at individuals whose homes have been damaged during major incidents such as storms, flooding, tidal surges, tsunamis and fire. It will provide financing for victims of such disasters, so that affected families can return to their normal lives as soon as possible.
Under this scheme, the government will provide a contribution of 40% of the total amount as equity. The Bank will provide a loan that covers 60% of the project amount, up to a total of MVR 510,000.
Commenting on the new loan product BML Retail Banking Director Mohamed Shareef said, "The BML Disaster Relief Loan is part of our commitment to support the communities we serve. We hope this loan product, which is being launched in collaboration with the National Disaster Management Centre, will make an important contribution to helping families affected by disasters when they most need support."
Application forms for the loan will be available from tomorrow onwards from all Bank of Maldives branches and online at www.bankofmaldives.com.mv.